Did you know that, historically, the summer season is the best time of year to move homes? In fact, 70% of all moves in the United States tend to take place between Memorial Day and Labor Day. There are a lot of reasons why this might be the case.
For one, the school's out for the summer, making it much easier for families with school-aged children to relocate to new neighborhoods during the lull of the summer vacation.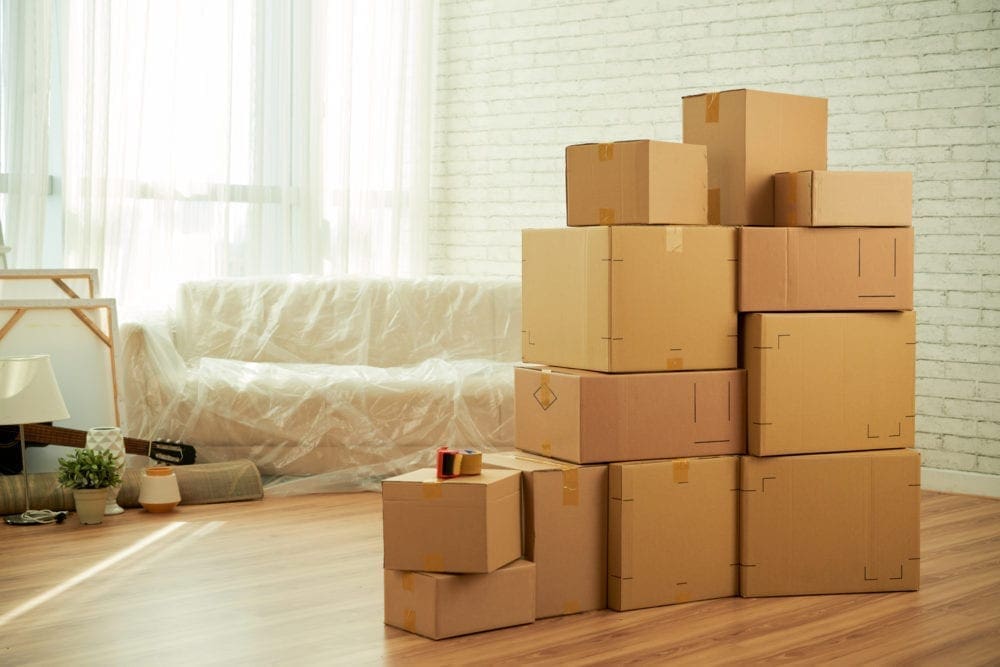 In many cities — particularly in college towns — leases tend to end and begin during the summer months, as students, professors, and other business professionals are more apt to move during this time. After all, it's typically the slowest time of the year when lots of families take vacations and work slows down significantly before ramping back up when school is back in session. 
The weather is warmer, which can make it more difficult to navigate a hefty move during the months of extreme heat, but it's so much better than trying to move during the rainy spring or snowy winter months!
Still, moving in the summer comes with its own benefits and drawbacks. If you're looking to make the move this summer, here are some helpful tips and tricks to make things much smoother of a transition. 
Book Moving Companies or Moving Trucks Well in Advance
You're planning to move during peak moving season, which means you need to be a little more proactive about booking your movers or moving trucks and supplies than you would any other part of the year. These providers are going to be in high demand all summer long — but particularly during the beginning and end of each month when leases typically start and stop. Try to schedule your move in the middle of the month and the middle of the week to avoid scheduling conflicts. 
→ Morningstar Storage Pro Tip: Unless it's unavoidable, don't schedule your move on a holiday or holiday weekend because these dates will be much more expensive! 
Prepare Moving Boxes, Furniture, and Items Ahead of Moving Day
One of the biggest mistakes you can make from the start of a move is underestimating just how much prep time you're going to need to get your home ready for the big move ahead. It's smart to start preparing at least three months in advance of your physical move date (if not sooner!). 
Gather boxes and packing materials, and begin packing away items that you won't need access to until after the move is completed. Be sure to carefully label all of the boxes so it's easier to find things once you start to unpack in your new home!
Make a Plan for the Kids and Pets on Moving Day
If you have pets or children present in your family, you'll want to make arrangements for them to stay safe during the hectic moving day. After all, there are going to be a lot of moving pieces – no pun intended!
Ask family or friends to lend a hand by keeping your kids and pets occupied off-site on the day of the move to make sure everything can move forward safely!
Get Ready for the Heat
In case you forgot, you're going to be moving during the hottest part of the year — and that means you need to be prepared for those extreme temperatures! 
Here are some tips to stay safe regardless of how hot the thermometer reads on the day of your move: 
Start your day as early as you can to avoid the heavy lifting happening during the hottest parts of the day (which will start around noon). 

Have plenty of water bottles easily accessible in a cooler nearby, as well as snacks for everyone who is helping with the move.

Keep an eye out for overheating symptoms and be sure to rest at regular intervals.

Wear lightweight clothing, lots of sunscreen, and prop up a portable fan wherever you're able for a moment of relief!
Take Care of Electronics and Heat-Sensitive Items
Now is not the time to throw all of your beloved items in boxes and just hope for the best — be especially careful with expensive electronics and other sensitive items that need special handling. Keep those stored in a climate-controlled area or off-site with someone you trust during the move. 
Turn Utilities On in New Home
It's very important that you don't forget to turn on the utilities in your new place before you arrive with your things. There's almost nothing worse than realizing you don't have access to power, water, or AC as you're unloading your things into your new home. Plus, if you plan to spend the first night in the home or apartment, you're going to need some sort of relief after a long day's work!
Use a Climate-Controlled Storage Unit
Sometimes during the moving process, you come to the realization that not everything you own needs to head straight to your new home. That's where self-storage options come in to save the day!
Consider using a climate-controlled self-storage unit to cut down the time you spend out under the hot sun. This will also keep your items in pristine condition, and allow you to adjust to your new home before completely unpacking. 
There are a lot of other reasons one might decide to make a pit stop at a self-storage unit before continuing on with the moving process. For one, it can help you to stage your home to sell more quickly by removing your personal items and storing them in a secure location until your new home is ready. 
In other cases where you decide to travel or visit friends and family between moves from one permanent home to another, utilizing a self-storage option takes the pressure off of you and your family, relieving the stress of that already- complicated transition process! 
Morningstar Storage is Here to Help
Whether you're going to be traveling in between permanent homes or you need time to wade through your belongings before unpacking the lot, Morningstar Storage has the perfect solution. Our storage facilities offer many of the best amenities and features available on the market today and help to take the stress out of the moving process entirely. From climate-controlled storage units, easily-accessible storage spaces with same floor or elevator-friendly access, to free rental moving trucks, 24/7 unit access, and an experienced team always ready to lend a hand, Morningstar Storage is here to help you get situated in your new home.