We get it: moving can be a very overwhelming process. It can feel like there are a million and one things that need to get done before the big day, and figuring out where to start is half the struggle! What should you pack first? Who do you call to schedule day-of movers? Is there enough time to have a garage sale? The possibilities are endless. 
The solution? Starting with a plan. 
Creating a personalized moving checklist is well worth the initial effort. Not only will this make the moving process that much more efficient, saving you both time and energy, but it will also make sure that you don't forget anything along the way.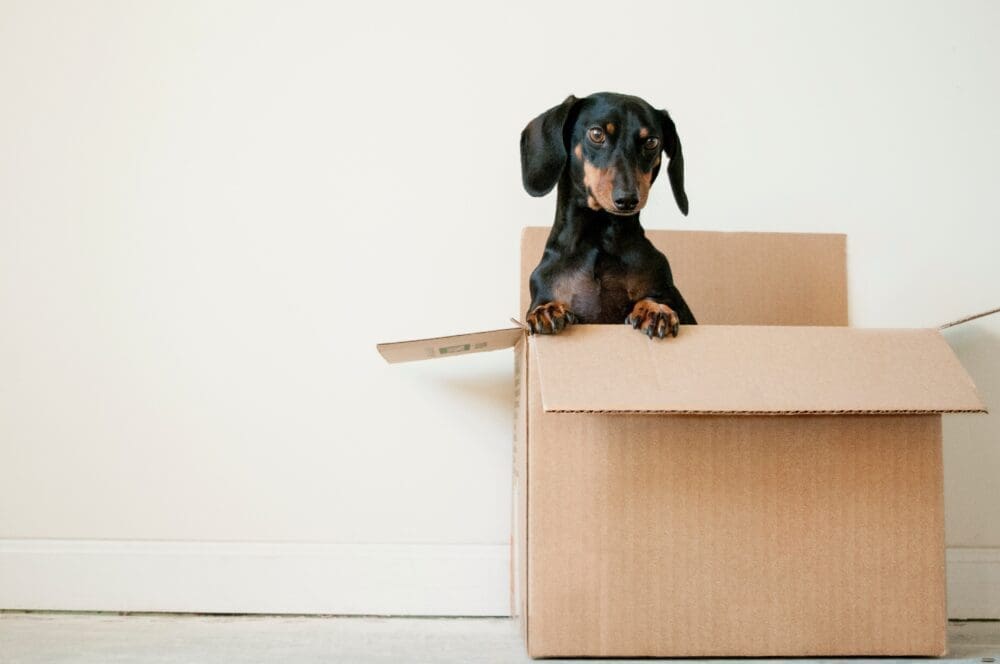 Being organized from the start can really help your family to get through the big move without all that extra stress and worry. Here are the most important things to include when building your very own moving checklist.
Create a Systematic Packing Plan
One of the most time-consuming parts of the moving process boils down to packing up all of your things ahead of the physical move date. But there are some helpful things you can do, even when the task seems overwhelming!
Gather all the packing supplies you'll need (if you don't already have enough on hand, we recommend visiting your local Morningstar Storage for these supplies). This will probably include a variety of sized boxes, bubble wrap, packing tape, scissors, and a few specialty boxes to move larger or fragile items safely. 

Make an inventory list that shows what will go into the rooms in your new home. This will make it much easier to know where things are during the packing process. 

Carefully label all boxes so anyone helping you move will know exactly where things go.

Mark fragile items clearly and store them separately. Consider taking things like plants or family heirlooms in your personal vehicle on the day of the move, rather than risking their lives in the moving truck!

If the move itself is going to take longer than a day, pack all items you may need overnight separately for easy access. 

This is the perfect time to purge all those unnecessary items you've been holding on to! When in doubt, donate.
Set a Budget
Moving is anything but cheap. Take some time early on in the process to lay out all expenses – everything from the cost of packing supplies to the amount it will cost to hire movers or rent a moving truck and beyond. Calculate a rough estimate of what the entire process is going to cost to budget wisely and avoid being blindsided with expenses in the end. 
Consider Selling Furniture
If you're moving across states (or countries) you may want to consider lightening the load by selling your current furniture instead of bringing it along. Not only will transporting these additional, bulky items cost a great deal, but your new home might not be the right fit for your old couch or dining room table. Every space deserves a fresh start. Take the money made from your furniture to begin designing your new space over time. 
Assemble the Moving Team
Now for the big decision to DIY move or to not DIY move? There's obvious pros and cons for hiring a moving company to get everything from Point A to Point B:
Pro: No need to strain your own back lifting those heavy boxes up and down a gazillion stairs.
Con: The price tag.
Another option is to enlist the help of family and friends to get things done all in a day. Bribing them with pizza at the end of the long day might just help! 
For local moves, utilize Morningstar Storage's wide variety of moving trucks and vans – we have just about every size you might need for your big (or little!) move. 
Gather all Important Documents
Unfortunately, sometimes things can get lost in the shuffle – that's why you need to be extra careful with time-sensitive or important documents throughout the moving journey. Store things like birth certificates, passports, social security cards, and more in a safe, fire-proof container. Make sure you can easily access school records, pet records, or any other types of documentation you'll need when getting settled in your new home. 
Change Your Address
Something often overlooked is changing your mailing address so you don't miss any important bills or correspondence. If you time it just right, you can avoid missing any mail! 
Be sure to consider the important areas of your life when alerting them of your change in address:
Banks and financial institutions

DMV or insurance providers

Doctors and veterinarians

Credit card companies and loan providers

Employers
Moving is overwhelming no matter what, but we here at Morningstar Storage have created an exhaustive list that's totally customizable to fit your moving needs! Download it now to get started.