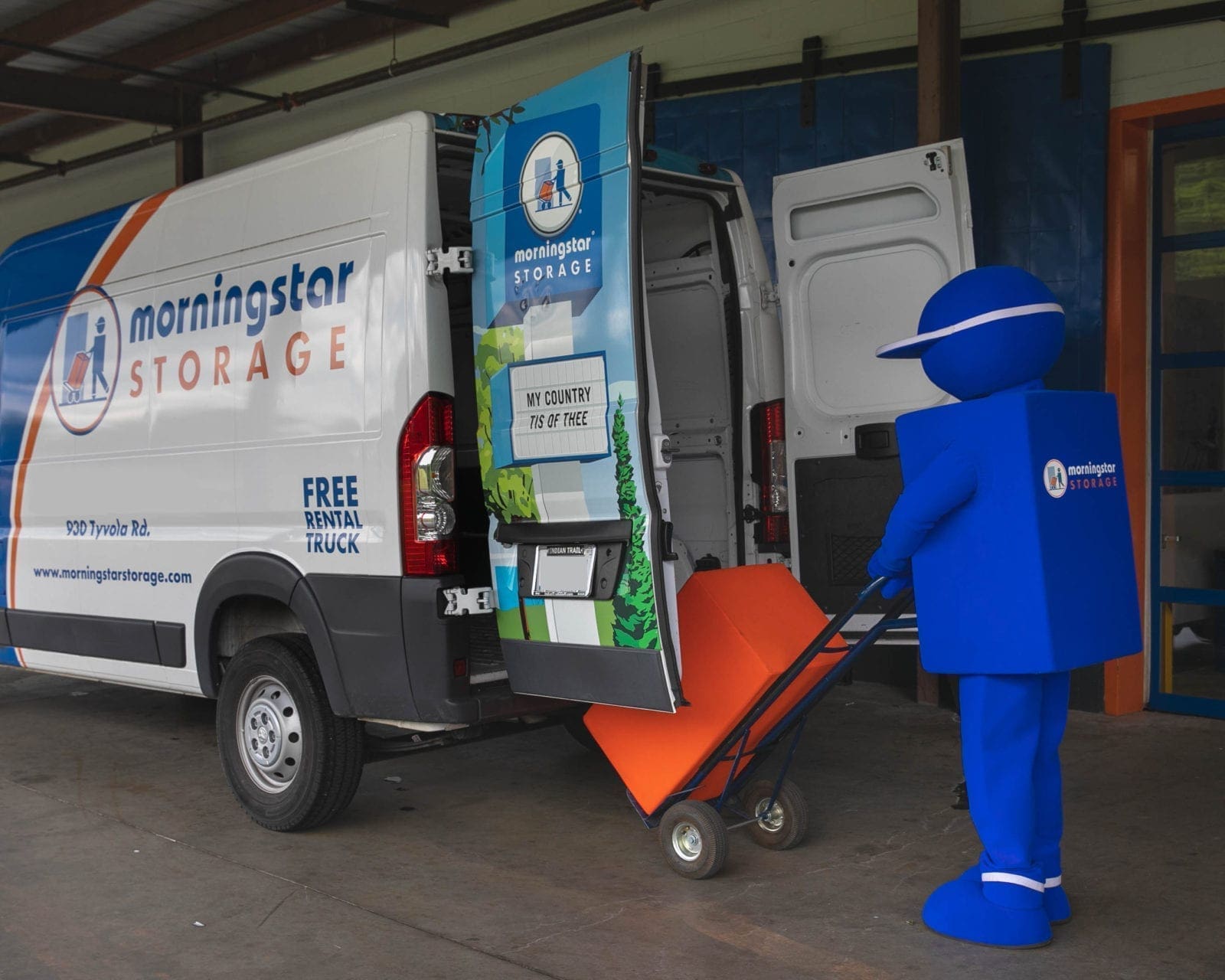 One of the biggest questions when it comes to moving is how to get your things where they need to go. If you're moving across the country or your move is being covered by a new employer, hiring movers can be an effective way to ensure your belongings get to your new home. But what if you're simply moving across town, or don't have a whole house full of belongings?
In these cases, using self storage and renting a moving truck to drive on your own may make the most economic sense. This is especially true if you have friends to help you load and unload the truck. At Morningstar Storage, most of our facilities offer free use of their moving trucks when renting a storage unit, because our goal is to make moving and storing as simple as possible, saving you money, stress, and time.
Save Money with Friends
Just thinking about packing and loading all of our belongings up is exhausting. That's the number one reason people tend to hire movers. But that service comes at a big cost. In many cases, even a cross-town move can cost you hundreds or thousands of dollars, depending on how much you have to move.
Instead of hiring movers, call a few friends and ask them to help. You can sweeten the deal with pizza or cold drinks afterward and make a day-long party out of it. You won't just save money, you'll also get to spend some time with your favorite people in the process.
Consolidate Trips with Morningstar's Free Truck Rental
Another reason to borrow a moving truck from Morningstar Storage is to help save time you'd spend making multiple trips. It's so much easier to load a large vehicle once than to load your car (even if it's a van or pickup truck) multiple times and drive back and forth across town. Moving trucks also accommodate boxes a lot easier than the backseats of cars. Anyone who's tried to bring a large TV home from the store in the back of a sedan will tell you that much. And since Morningstar Storage offers free truck rental at most of our locations, getting that big screen TV (or furniture or a mountain of boxes) to your final destination is simple.
Store the Things You May Not Have Space For
Sometimes your move may not be permanent, like when you're in the process of building a new home and living in a temporary apartment. Renting a self storage unit gives you the option of packing once and unpacking only when you're at your final destination. When you're finally ready to finish moving, all your belongings are still in one spot and packed up for your convenience.
Morningstar Storage is Your Friend with the Moving Truck
Whether you're moving into a new apartment, house, or even changing business locations, Morningstar Storage can help you save time and money with the use of our rental trucks. If you're interested in renting a moving truck from us to help your home or business move, just ask our friendly staff. To get started, visit a Morningstar Storage location near you today!