If you've run out of room in your closets, need to clean out a spare bedroom, are moving or just have extra stuff you'd love to find a better home for, you probably know that it's time to rent a self storage unit at Morningstar Storage. Why Morningstar? Our storage facilities offer great features and amenities to take the stress out of storing, from heated and cooled storage units and easily-accessible storage spaces with same floor or elevator-friendly access to free rental trucks, 24/7 unit access, wonderful people and so much more.
But how do you determine how much space you really need? You don't want to pay for too much space that you won't use, after all. That's what we're here for! Keep reading or give us call (or both!) to help you find your perfect fit.
Before You Store…Take Stock of Your Stuff!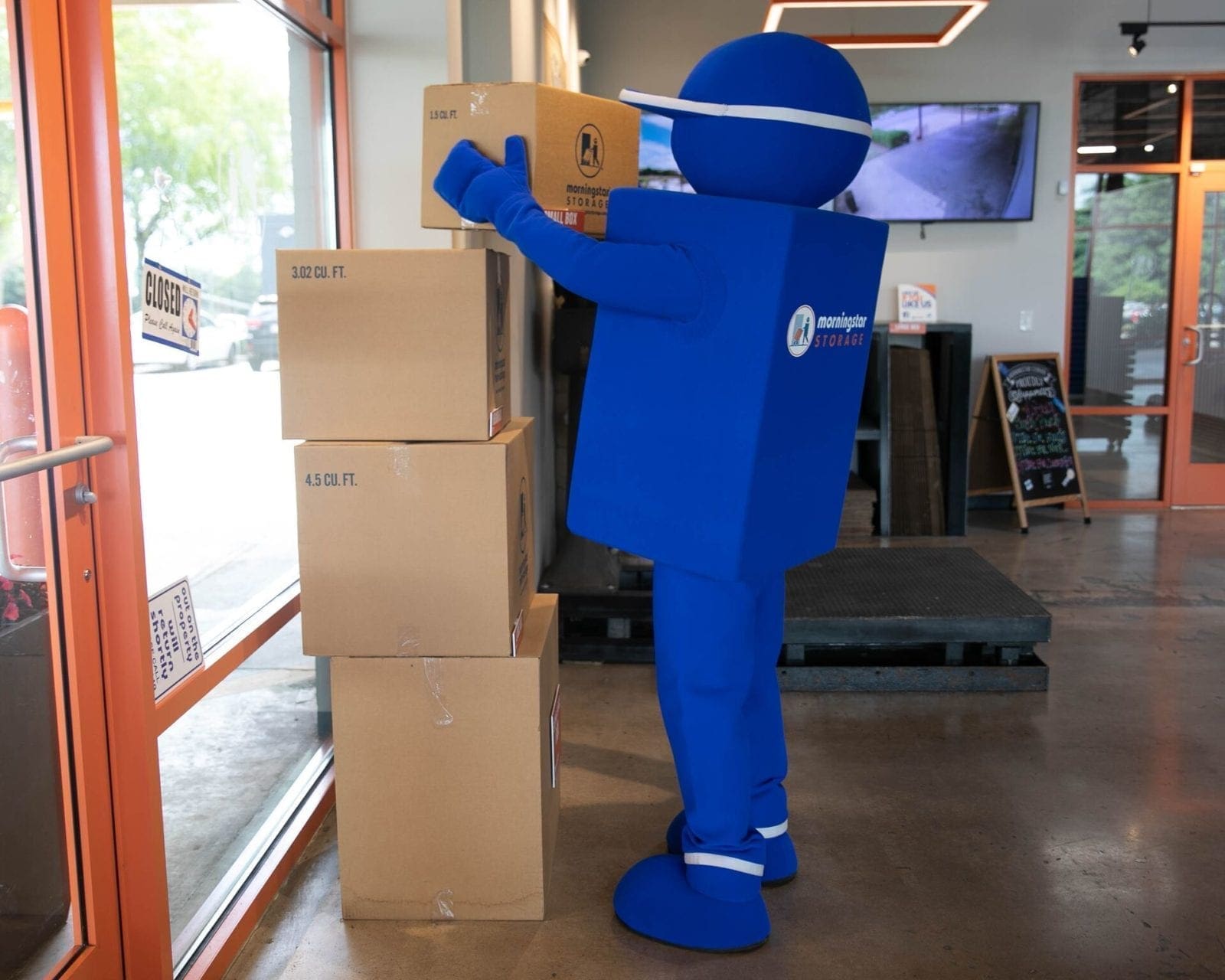 The first thing you need to do before shopping for a storage unit is to figure out how much stuff you have and how you're going to pack it for storage. Think about how big the room it all lives in currently is. If you're packing items from multiple rooms, just give your best guess. Make a list of everything that's going into the storage unit. Once that's done, consider box sizes and any sort of packaging or wrapping material.
Got your list? Checked it a few times? Great! Once you know everything that's going into storage, you can use that list to figure out the unit size you'll want to rent. Figure out which location you'll probably want to rent from and note the store's phone number and email address in case you have any questions.
Use an Online Size Guide
For most people, the first step in actually choosing a storage unit is to take a look at our storage unit size guide. This helpful page provides measurements for every type of unit we provide and gives examples of what you might store inside them. For a lot of people, this is a good indicator of just how much space you'll probably end up using. Once that's done, go ahead and reserve the right storage unit online. Reserving the storage unit can hold it for you until you get a chance to take a closer look at the facility and make sure it's up to your standards.
Sometimes, though, you may want to take a more "hands-on" approach to determining your storage needs.
Visit the Demo Storage Unit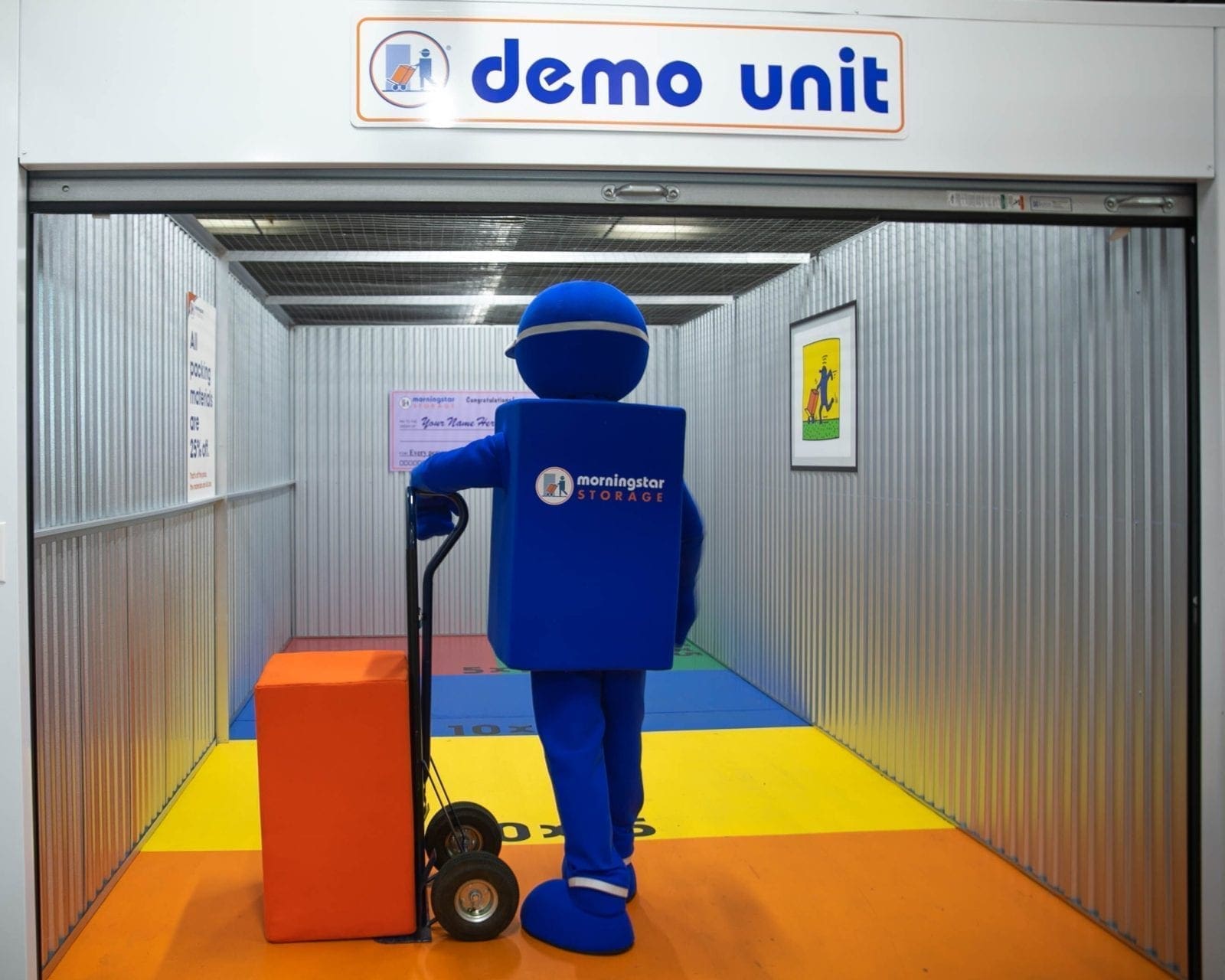 One great—and unique—thing about Morningstar Storage is the demo unit inside every store. We dedicate one storage unit in each location to showing our customers exactly how much space each storage unit has, with common unit sizes painted on the floor. Our team members are more than happy to walk you through the demonstration unit and give you a good idea of which one will work best for your needs.
Be sure to take lots of photos, and consider arranging your future stored items in a space that's about the same size as the storage unit you're planning on renting. This will tell you whether or not you've estimated the right amount of space.
Choose Morningstar Storage—The Right Amount of Space in the Right Location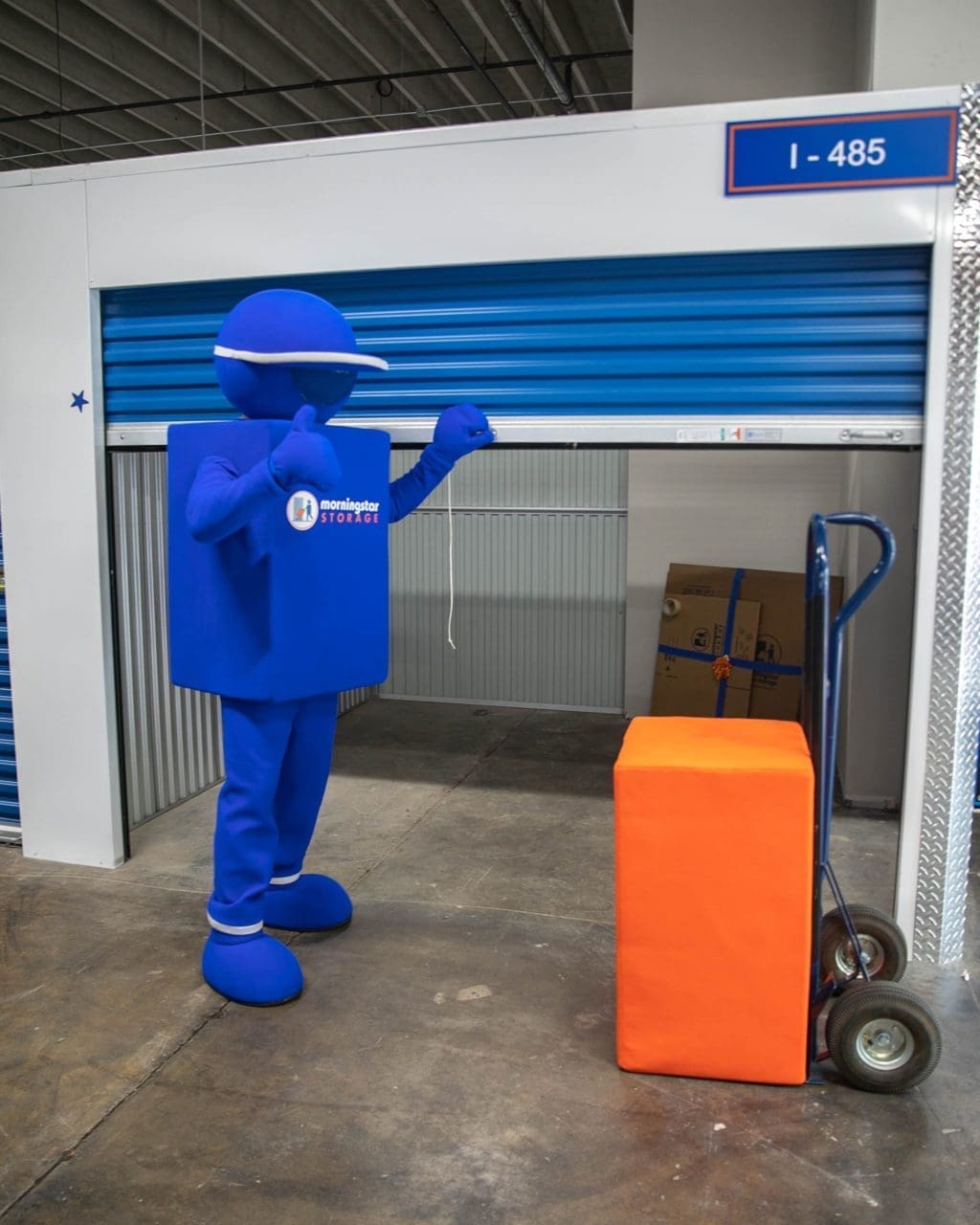 Once you've gotten your storage unit size and features figured out, it's time to reserve your space and plan for move-in. Whether you're having a friend or professional movers help you load your stuff into your vehicle or borrowing one of our moving trucks, Morningstar Storage makes moving into a storage unit as easy as it can possibly be. If you have questions about self storage, how to pack, or any of our facility features, please don't hesitate to contact us today!