Thinking about moving your small business into a space that's bigger than your home office, basement, or detached garage? For many, a self-storage facility is the answer. These dedicated spaces offer a variety of amenities and services that can help your small business to unlock new levels of growth — all at the right price point. 
Here are just a few industries that could really benefit from making the move.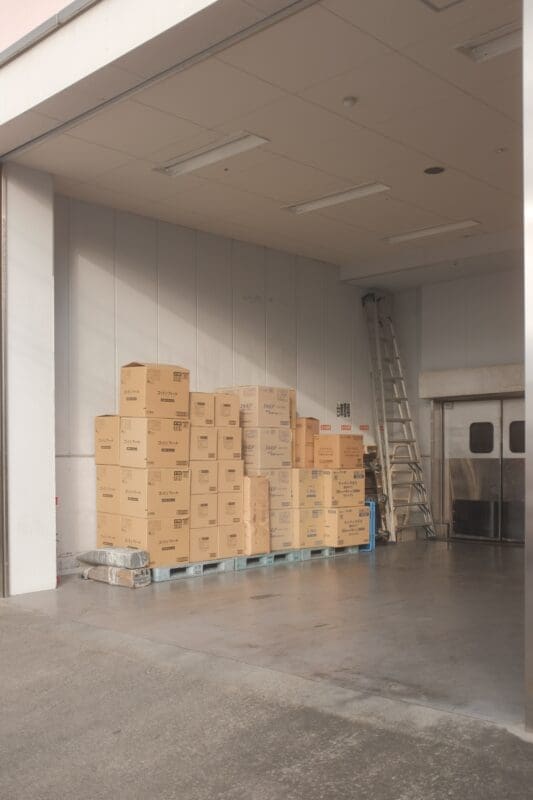 Internet Sellers, eCommerce, and Online Retailers
Running an eCommerce business can tend to feel like juggling quite a few balls all at the same time. Despite being a virtual, online storefront, the physical requirements of this type of business can be substantial. There's inventory management, order fulfillment, and so many other space-consuming requirements that come with the territory. That's why online retailers are looking to self-storage facilities to help them grow their businesses — both literally and figuratively!
There are a lot of benefits that come with moving your online business into a storage unit:
Increased space and potential to move into larger units as your business grows and expands

Self-storage tends to be a lot cheaper than renting a brick-and-mortar space elsewhere

Most self-storage facilities will provide 24/7 security, which is what you want when you're leaving your inventory at the end of the day

Extra amenities that can help you run your business more smoothly, such as package delivery, complimentary moving truck access, and so much more
Contractors, Construction Tradespeople, and Lawn Care Business Owners
For those in the outdoor and construction trades, space for storing big, bulky equipment and machinery is non-negotiable. After all, these tools and machines are costly, so it's crucial that they be kept in a safe and secure location when not in use. 
If you're a contractor or lawn care service that doesn't want the headache that comes with leasing some sort of office space, renting a self-storage unit is the perfect solution. This unit can act as the central hub for your construction business as well as a secure facility to store things that are not in use. Plus, you've now given your business a legitimate commercial business address. 
You'll want to select a storage facility that is conveniently located near you and has onsite access available 24/7, so you can get to your equipment anytime, with ease. 
Interior Designers, Real Estate Agents, and Home Stagers
Furniture takes up a ton of space, doesn't it? And for those who work with a lot of different furniture all the time, storage solutions are essential. 
For interior designers, a self-storage unit is the perfect place to safely store a client's incoming furniture until it's time to do the final installation. And some self-storage companies like Morningstar Storage even offer business delivery services, where their dedicated team will accept deliveries and bring them safely to your storage unit when you're unable to be there yourself to do so. 
For real estate agents and home stagers who need to stage homes when they are showing them on the market, a secured storage facility is a must. Check to see if the facility you're considering offers drive-to-door storage units, for the easiest loading and unloading option available.
Other helpful amenities to consider include:
Complimentary moving truck access

Packing and moving supplies

Larger units available nearby in case you need to move up

Flexible leasing contracts such as month-by-month options

Temperature-controlled units to keep your home inventory safe from moisture and pests

Convenient locations (potentially more than one around the area you work in)
Artists, Photographers, and Content Creators
For the starving artist, a self-storage space is a unique and affordable option to utilize as a private studio. It's big enough to work comfortably, and is significantly cheaper than renting a studio or office space. And most storage facilities will allow you to access your studio at your convenience, so you can stay up late, burning the midnight oil, whenever inspiration strikes. 
A storage unit can be transformed into a great podcast studio with the right equipment, such as studio foam to dampen sound and create a professional audio environment. This versatile space offers excellent sound isolation and a controlled environment, making it an ideal choice for podcasters looking to produce high-quality content.
Here are just a few important things to consider when looking for your perfect creative space:
Electrical access

What other units around you are used for (i.e. how often they will be occupied)

Temperature-controlled units (don't want to be too hot or too cold!)

Big enough unit to contain all your equipment and supplies

Good ventilation (particularly if you're using paints or other smelly mediums)
Self-storage also offers you a level of peace and quiet that is essential for creative minds. Since most storage units are only used as needed, you don't have to worry about being distracted by the loud conversations going on next door. And who knows? Maybe this particular storage space will inspire your next masterpiece. 
Morningstar Storage Can Help to Expand Your Small Business in 2024
From specialized storage unit customizations like electrical outlets and climate control to creating office space for you, Morningstar Storage offers you the flexibility you need to help your business thrive. 
Whether you need a month-to-month dedicated space or a locked-in, 12-month heated and cooled unit for an optimum working environment, Morningstar Storage has the perfect solution for you. 
Our facilities offer 24-hour access, enhanced security features, and the convenience of having our staff accept business deliveries and place them in your unit. This extra level of security and service gives you the peace of mind necessary to operate all aspects of your small business successfully. We understand that every small business has unique needs, and we're here to tailor our services to meet your specific requirements.
If you're ready to take your small business to the next level in 2024, contact us today to schedule a tour of your business's next space. Morningstar Storage is committed to helping you unlock new levels of growth while keeping costs reasonable and providing the amenities your business needs.
Contact us today to schedule a tour of your business's next space.