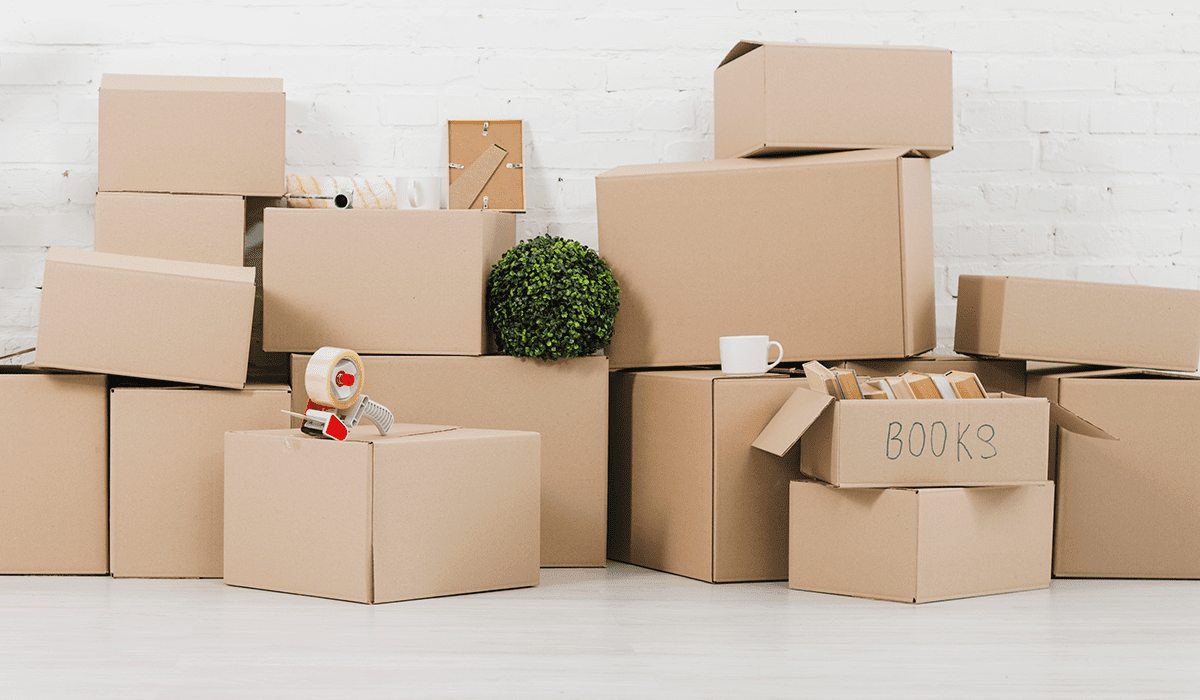 Seasoned movers know the number one way to keep from pulling out your hair during a move is to stay organized. Whether you're moving across town or across the country, taking the time to prepare is the best thing you can do. But did you know there's a real art to keeping your belongings organized during a move? Even if you're just boxing things up to put them in a closet, it's still a good idea to follow a plan. After all, you'll want to open that box back up to view its contents again sometime in the future.
If you're thinking about your move and starting to panic over the idea of losing something, take a few deep breaths. We've got you covered: Whether you're moving immediately to your final destination or placing your belongings in storage for the long haul, let us help you figure out the best way to properly label your items.
Take Inventory of Each Room
We've said it before, and we'll say it again: the best way to organize your move is to do it on a room-by-room basis. Create an inventory of each room individually as you pack boxes. Keep that inventory somewhere safe; it can be as simple as a checklist in a notebook or as elaborate as a color-coded spreadsheet with corresponding stickers for each room. However you want to do it, just make sure you know which boxes, totes, or bags go with which rooms—both in your current home and in your final destination.
Label Each Box On More Than One Side
As you put items into their boxes or bins, write the contents of the box on at least one side and the top of the box. If you can, use a dark permanent marker and white sticky labels. It will make them easier to read if they stand out. As you're labeling, make sure to reference:
The original room
The new destination
What is actually inside the box
Whether it requires special care or if the items are fragile
It's an even better idea to make notes on each side of the box if you have time, because as items are loaded into the truck or storage unit, they may be placed on top of one another or with the labels you've made covered up. This is even more important if the stuff inside would easily break if roughly handled. By labeling all sides, you'll always be able to tell exactly what's inside no matter how the boxes get rotated.
Group Items Together As Much As Possible
Another great way to stay organized is to group items from the same location as closely together as possible. If you're putting your belongings into storage, making sure boxes from one room are altogether ensures that you can find them later on. Even if you've used differently-sized boxes that don't exactly match up, you can still find a way to play "storage Tetris" to arrange them.
Speaking of Arranging Things…
The best practice for loading a storage unit is to place your heaviest items, like furniture and appliances at the rearmost part of the storage unit. As you unload your vehicle, make sure that you're grouping items together by room while still giving yourself a path to walk around, especially if you think you'll need access to something before you completely empty out the unit.
As you move your stuff into storage, it may even make sense to draw up a map. Nothing fancy, of course—just something to give you an idea of where each room's contents are. This is a fantastic solution if you plan on unpacking or moving things out one room or space at a time.
Take the Worry Out of Self Storage With Clearly Labeled Boxes
When you're looking for storage space for short-term needs like a move, or are looking for storage due to a big life event, the bottom line is that the only way to manage it is to stay organized. And the number one way to stay organized throughout the whole process is to label and inventory everything.
Once you have your boxes labeled and everything ready for storage, give us a call. Our storage experts can help you with the move-in process. Already know what you need? Reserve your storage unit online today.