Whether you'd have it be sweater weather or swimsuit season all year round, your wardrobe has to accommodate both. If you're like us, though, you'll quickly find that there's not enough room in the closet to keep everything you own close at hand. So…where does it go? The answer's simple: Take some time to go through your closet and rotate out the items you know you won't be needing for the next few months and store them in a convenient location.
Where should you store them? With us, of course! At Morningstar Storage, we're experts on organization, storage, and convenience. We'll show you the best way to keep your closet organized and provide you with the tools you need to keep your cashmere cozy until it's time to bundle up again.
Begin with the Basics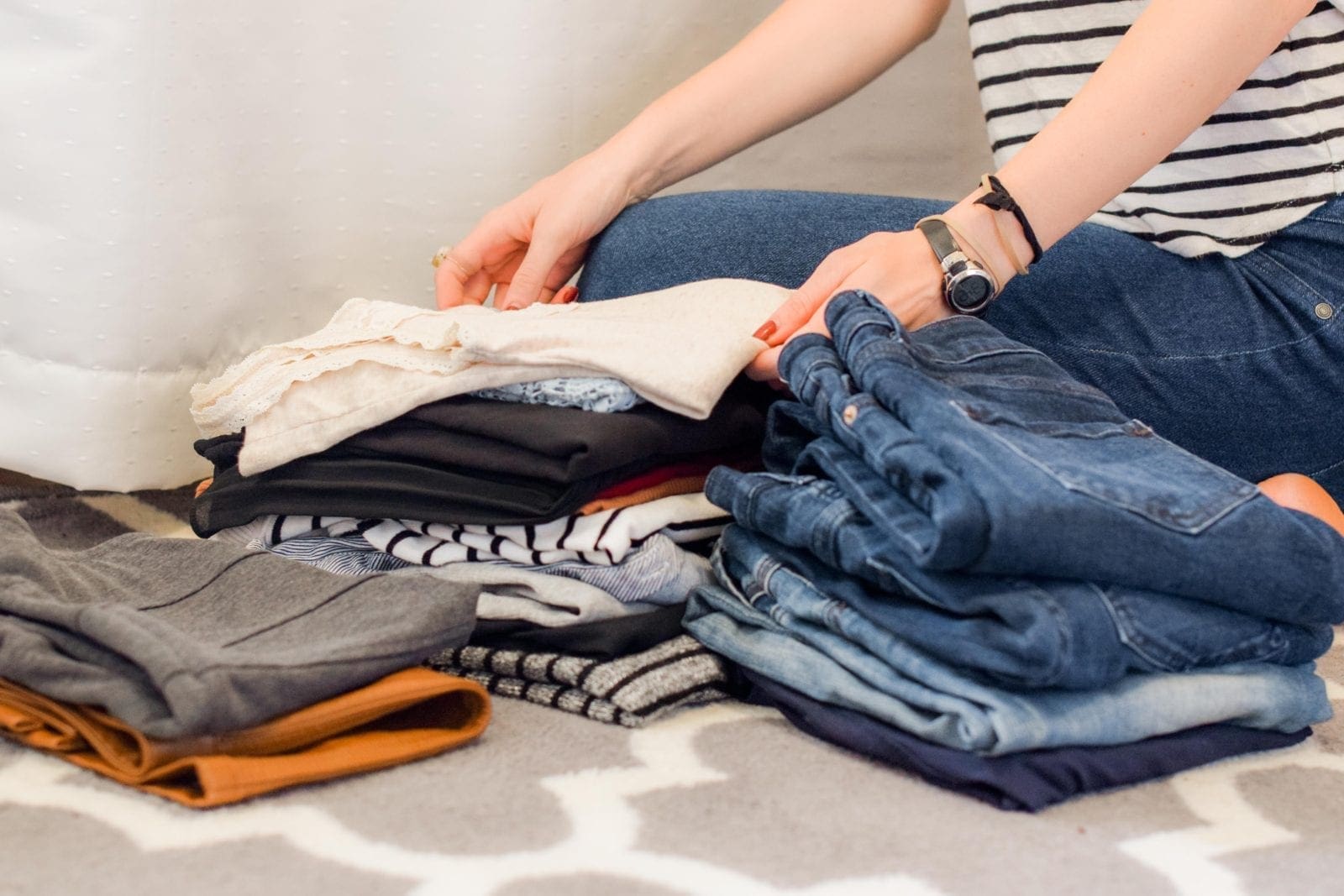 No matter how many clothes you own, you'll always have some items that will always live in your closet regardless of the season. Jeans, t-shirts, socks, and underwear will always have a home, and unless you live somewhere that requires you to live in warm boot socks all winter, the chances are pretty good you won't have to do much with these.
Just the same, it's always a good idea during a closet refresh to go through those drawers anyway and remove anything with holes, rips, or tears. Don't throw them away, of course. In many cases, these items can be reused or recycled to help make new clothes or other products.
Once you've figured out what stays throughout the year, take some time to organize it—and keep it organized! Use whatever tactic you find helpful, including drawer dividers, rolling garments, or hanging them by color story or sleeve length to ensure your clothes stay in great shape and are easy to find when you need them.
Rotating Out the Sweaters…Or Shorts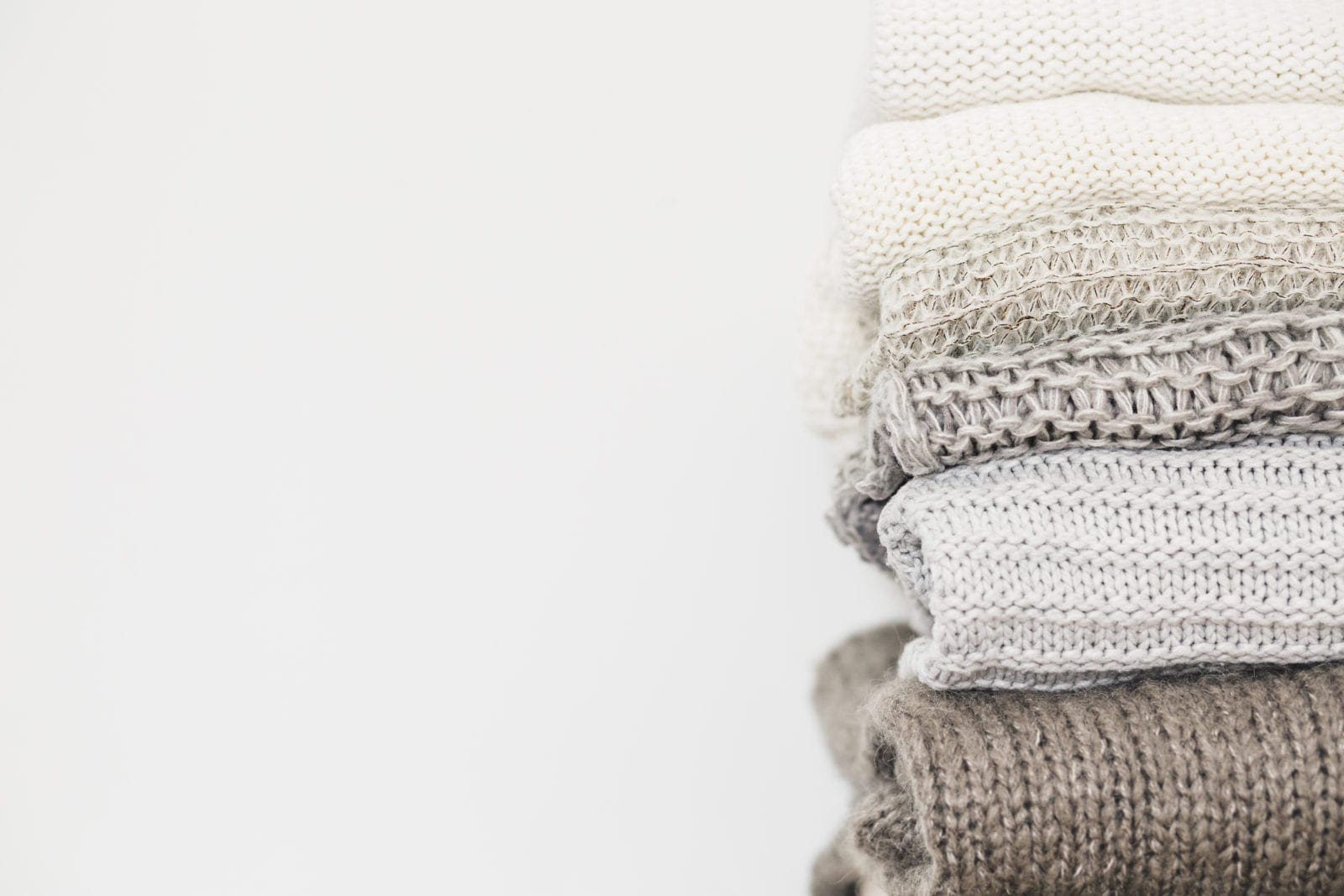 When the time comes to clear out your seasonal clothes (whether it's sweaters and coats in the summer or putting away your shorts in the fall), don't just stuff items into a bag and cram them in the back of the closet. That doesn't solve the organization problem, and it doesn't help preserve or protect those clothes, either. Instead, go through the following process – it doesn't take very long, and it can help cut down on wasted space:
Wash and dry everything one last time.
Roll your clothes as much as you can. Rolling takes up less space than folding.
Lay delicate sweaters flat to help preserve their shape.
Use vacuum-sealing bags to condense clothes even more.
Once you've prepared your clothes for storage, put them in airtight, sealed plastic containers. Unlike boxes, these will help protect them from moisture and humidity as well as possible damage from insects or other pests.
Rent a Self Storage Unit to Preserve Space In Your Home
Once your clothes are all packed away, the next question you'll probably ask is where to put them. Sure, you could use your garage or another spare closet. If you have a basement, you may even consider putting them there. But why take up valuable space in your home when self storage is available? Instead of simply moving those items from room to room, visit Morningstar Storage and rent a self storage unit! We have a variety of unit sizes available, and many of them offer features such as climate control.
In fact, you don't have to limit your storage to clothes, either. Consider using storage for other seasonal items, such as snow shovels or even lawn equipment. By storing your seasonal essentials in a storage unit, you're freeing up space in your home and staying organized at the same time. That's a big win for homes such as apartments that are short on space!
Reserve Your Self Storage Unit Today
If you have seasonal clothes that are taking up too much space in your closet this spring, get organized and cut down on clutter. To get started, contact a Morningstar Storage facility near you and speak to one of our friendly customer service experts. If you're ready to start storing today, reserve your unit with our simple online reservation form. We can't wait to help you get organized!