"The greatness of a community is most accurately measured by the compassionate actions of its members." — Coretta Scott King
Dedicating your time and energy to a local organization comes with a variety of benefits. Not only does it allow you to meet new people and contribute to helping out around your community, but it also allows you a chance to learn from others whose life experiences may be very different from your own. For many of us, volunteering is an opportunity for us to give back to the community. And it's not necessarily something we expect to gain anything from, whether that's monetarily or emotionally. We volunteer because it makes a real difference in our neighborhoods, our cities, and our communities. 
If you live in the Atlanta, GA area, there's a wide variety of non-profit organizations that you and your whole family can get involved with. Whether you're ready to dedicate your time, contribute financially, or find other ways to support the organization, here are some ideas to get you started.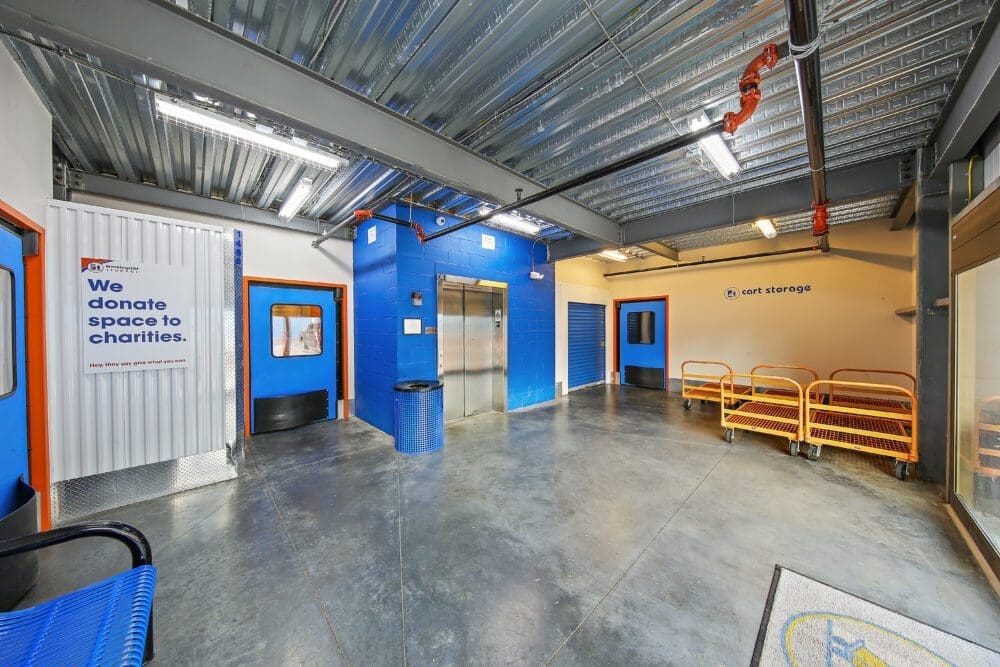 Non-Profits Involved in Bettering the Community
Yes You Can! Foundation
This non-profit supports a variety of music programs in schools all around the Atlanta area. Built on the belief that every kid's education should include the opportunity to learn through music, its primary purpose has been to inspire and empower children of all ages to excel in school with the help of music. By providing financial funding and building relationships with local music retail stores in the area, Yes You Can! Foundation is able to bolster struggling music programs and allow them to reach families in need. 
Learn more about the Yes You Can! Foundation and the incredible ways it has been able to help children of all backgrounds overcome their struggles and find the greatest gifts life has to offer. 
CAPN Clinics
The Community Advanced Practice Nurses, Inc. was established in Atlanta, GA, to strengthen the lives of those who have traditionally been medically underserved. The non-profit offers free health care in shelter-based clinics all across the greater Atlanta area, working to empower its people and restore its communities. 
See how CAPN Clinics approach helping those in need address their medical concerns, free of charge.
Girls Rock Camp ATL
Founded in 2008, the Girls Rock Camp ATL is a non-profit organization that is dedicated to building an empowering and supportive community for trans, nonbinary youth, and cis girls through the power of music. Inspired by the original Girls Rock Camp in Portland, Oregon, this ATL campus is now part of a larger alliance of rock camps found all throughout the world. These six-day-long summer music camp programs are available for trans, nonbinary youth, and cis girls ages 10 through 16, and offer a variety of instrumental lessons and workshops. 
Get 2022 camp details and learn more about Girls Rock Camp Atlanta's mission to empower young people through the use of music and creative expression.
Georgia Miss Amazing
Due to widely-held myths about their capabilities, those with disabilities are often held back from their true potential, being deprived of the opportunity to enrich their personal development, make new friends, and have access to the same level of resources as others. Georgia Miss Amazing is working diligently to change this, providing girls and women with disabilities the opportunity to step outside of their comfort zones and build new networks of support. 
"By investing in girls with disabilities, we nurture a strong community of leaders who push back against stereotypes and advocate for change, thereby creating even greater opportunities for the next generation."
See how you can get involved in what Georgia Miss Amazing is doing in the community. 
Non-Profits that Assist Terminally Ill or Elderly Individuals
Beyond the Ribbon, Inc.
When it comes to a cancer diagnosis, having access to the right support, resources, and offering a sense of hope is crucial to navigating the following months and years. Beyond the Ribbon, Inc.'s mission is to educate, inspire hope, cultivate awareness, and empower individuals throughout their medical journey and beyond. 
Join the team behind Beyond the Ribbon Inc. and see how you can help further their mission and help those in need. 
Non-Profits that Help Give a Voice to Those in Need
Voices for Georgia's Children
Sometimes, the only way to make change is to go to the top. That's what Voices for Georgia's Children is doing: working to improve policies and systems that impact millions of children each and every year. By leveraging research and advocating for equality that drives out any political disparities, this non-profit wants to ensure that Georgia is a home for children to thrive. 
See how the Voices for Georgia's Children is doing just that. 
Juanita's Heart
What would the world look like if we were able to end the cycle of poverty in communities? That's the question Juanita's Heart seeks to answer every day. Founded in 2012, this non-profit acts as a career and social launch pad for aspiring young women who are looking to change their own lives and in turn their larger community. By bridging the gap between young women with impoverished backgrounds and offering them opportunities to enrich their career and social skills, Juanita's Heart is fundamentally changing the lives of generations to come. 
See how Juanita's Heart is successfully breaking the cycle of poverty amongst young women in the greater Atlanta area and get involved, today. 
One Touch Charities
Did you know that females represent at least 40% of the nation's homeless population? One Touch Charities is dedicated to removing barriers that homelessness presents for women — particularly in targeting their self-esteem and confidence. By collecting and distributing feminine hygiene and personal care items, the non-profit is able to help many of the homeless women in Atlanta take back their lives, one touch at a time. 
Donate personal care items to One Touch Charities to help them continue moving forward in their mission. 
Non-Profits Assisting Active-Duty Military & Veterans
Veterans Empowerment Organization
When a veteran returns from the service, one of the most important things they can be offered is a healing environment that allows them the time and space to rebuild their lives. That's what the Veterans Empowerment Organization (VEO) is here to do. By providing a safe space for veterans to heal, VEO empowers veterans to find self-sufficiency in life. 
Get involved with VEO's mission and make an impact on the lives of those who have selflessly served our country and fought to keep us safe. 
How Morningstar Storage Can Help
If you're looking for a way to get involved with the community or local non-profits, your local Morningstar Storage Property Manager is a great resource! Each location works with local non-profits through our Morningstar Cares program, and we would be happy to let you know of some great ones in your area.