"People coming together as a community can make things happen." – Jacob Rees-Mogg
As we head back to school and march towards the upcoming holiday season, you might be considering donating your time, energy, or a financial contribution to some of the incredible organizations who are located right in your backyard. If you're lucky enough to call the Birmingham area home, here are a few organizations you should consider getting involved with — and some helpful hints about where to start!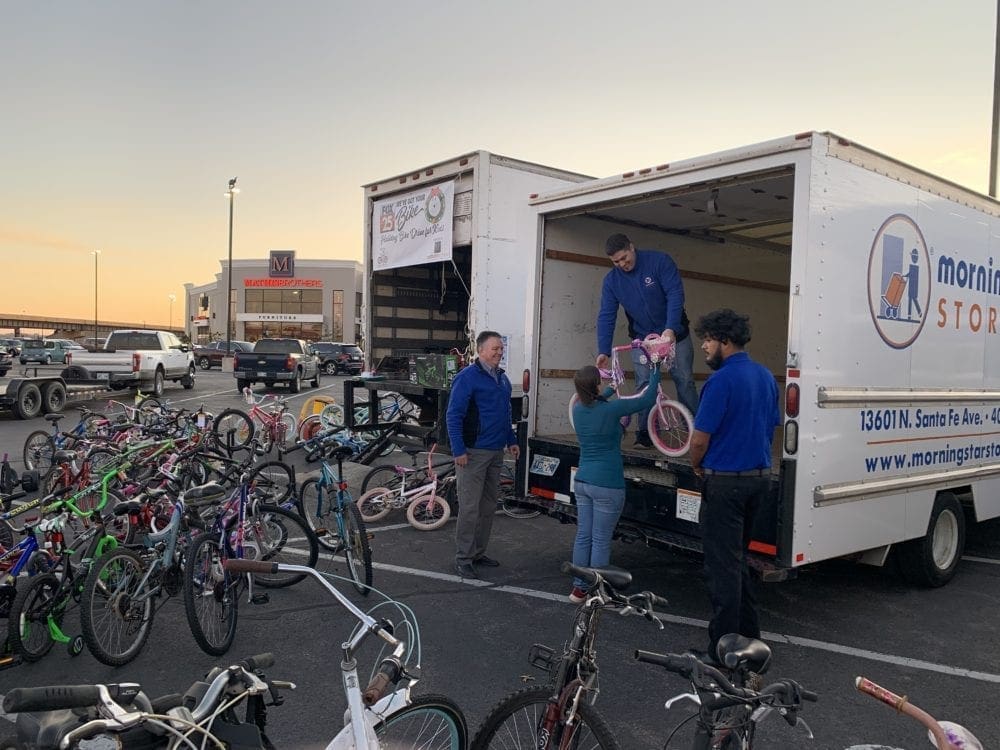 Non-Profits Involved in Bettering the Community
Inspiritus Inc.
Inspiritus is an organization that helps guide individuals and families who have experienced major disruptions in their lives from a path of just surviving to thriving. By delivering programs and services that meet basic needs, offer stability and safety, provide community integration opportunities, and strengthen self-sufficiency and self-determination, Inspiritus is making a massive difference in the Birmingham community and beyond. 
How do I get involved? 
Looking to support this special organization's mission? Inspiritus relies on its network of supporters and volunteers, as well as corporate partnerships. Donate, sign up for news, or learn more about volunteering and getting started with the organization. 
Fleecing the Flock
This charitable organization provides fleece blankets to children in the foster care system throughout the state of Alabama, as well as providing additional resources to foster families, workerts, and facilities in need. By hosting and participating in community activities with local churches and organizations, Fleecing the Flock is able to educate and provide these specialized resources to the larger community. 
How do I get involved? 
Follow Fleecing the Flock on Facebook for the most up-to-date information on events and news. 
Ethan's Heart – Bags 4 Blessings
If you're looking to work with an organization who is helping Birmingham's homeless population, Ethan's Heart is a wonderful organization to get to know. By addressing the immediate needs of the homeless and those at risk of homelessness, this organization helps to de-escalate the severity of individual malnutrition, poor health, and even death, all while connecting them with the necessary services to find stable housing and a way to regain independence. The organization is currently focusing on creating the Ethan's Heart – Bags4Blessings Free Homeless Supply Mobile Store and Educational Unit, a trailer that will bring supplies to those who need them the most. 
How do I get involved? 
In order to fund this project or any of the other important projects the Ethan's Heart foundation is currently working on, you can donate to these specific causes. December 2, 2022, there will be the Fourth Annual Homeless Care Package Packing Party – interested in volunteering? Sign up on their website, today!
Birmingham Assistance League
The Assistance League of Birmingham is always focused on serving people in need. Through their various programs, including Operation School Bell, a program that clothes children, Operation Literacy, which tutors children in reading, and PrimeTime Treasures which serves senior artisans by providing a place to sell their crafts, this organization is reaching the greater Birmingham area in many different ways. 
How do I get involved? 
There are plenty of ways to get connected with this community. Join the Assistance League of Birmingham and volunteer in their different programs, donate to the cause, or visit the PrimeTime Treasures shop – every dollar spent goes right back into the community!
Birmingham Urban League
Founded back in 1967, the Birmingham Urban League is a community-based organization that focuses on empowering communities and changing lives through programs based on education, jobs, housing, and health. Some of their current programs include:
Emergency Rental & Utility Assistance program

JCCEO Employee Utility Assistance program

Comprehensive housing services

Workforce development program

Virtual tutoring program 

Save Our Sons program
How do I get involved?
There are plenty of ways you and your family can support and get involved in what the Birmingham Urban League is doing. Donate to support their work and programs, and follow their Facebook and Instagram to learn more about their upcoming initiatives.  
Non-Profits that Assist Families in Need
Angel Warriors Foundation
The Angel Warriors Foundation offers a variety of activities and programs throughout the Shelby County area to special needs individuals and their families. This program seeks to help each and every individual realize their full potential and build their futures. By partnering with others in the community, they organize events that fundraise and offer new opportunities for these families to participate in activities. 
How do I get involved? 
As a non-profit organization, the Angel Warriors Foundation is reliant on donations and event sponsorships, as well as its volunteer force to operate year after year. For the most up-to-date information and to get involved in their next event, visit their Facebook page. 
Red Mountain Grace
This non-profit organization, Red Mountain Grace, provides housing and hospitality to out-of-town patients and their caregivers while they are in Birmingham for an extended medical visit. These clean, quiet, and comfortable apartments are located within just a few miles of some of the world's best medical hospitals, and offer patients and their loved ones a little reprieve from their current events. 
How do I get involved? 
Supporting Red Mountain Grace's mission is simple: donate, volunteer, adopt an apartment, or keep an eye out for future opportunities to help! Stay up-to-date with the latest news and events by following their Facebook page. 
Non-Profits that Help Build Children's Futures
Kids First Awareness Development Ministry
What would the world look like if we prepared children and their families for the future by building foundations for life via education, the arts, and important workforce development training and resources? This is a question the Kids First Awareness Development Ministry seeks to answer since it started in 1999. This organization provides STEM and after school programs for at-risk youth, adult job skills and community outreach opportunities for adults, online workshops, and so much more. 
How do I get involved? 
Donations are always welcome, as well as the opportunity to get involved with their K-12 grade and parental outreach programs. Learn more by visiting their website to get involved. 
How Morningstar Storage Can Help
If you're looking for a way to get involved with the community or local non-profits, your local Morningstar Storage Property Manager is a great resource! Each location works with local non-profits through our Morningstar Cares program, and we would be happy to let you know of some great ones in your area.