For small businesses and entrepreneurs with products to sell or services to provide, space can be a hot commodity—especially if your business is currently operating out of your basement, bedroom, or garage. As your business gets bigger, you may find yourself running out of room. That just means you're succeeding! But what's next? Give yourself room to grow with some help from your friends at Morningstar.
At Morningstar Storage, we specialize in providing businesses with the essential space they need for growth and helping you think about unorthodox, out-of-the-box solutions for small-business storage needs.
Why Should You Use Business Storage?
Storing your stuff with Morningstar provides several great benefits. State-of-the-art security features, including Bluetooth-enabled locks at some locations, ensure your inventory or equipment stays exactly where it needs to. Heated and cooled units have you covered for climate control and can help protect your inventory and tools from humidity or extreme temperatures. Self storage is also more affordable because your unit can grow along with your business! As you expand, add additional space simply by renting a larger unit (or even multiple units).
Sales Success: Keeping Your House a Home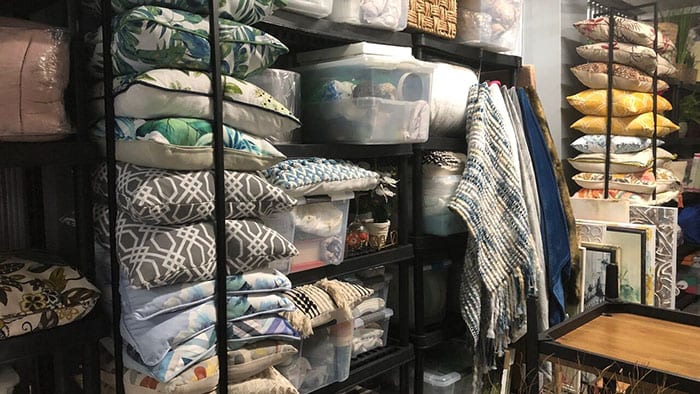 If you currently keep your business's inventory in a spare room in your home, you're probably struggling to keep it organized. We help eliminate the confusion that stems from keeping valuable sales-worthy items stacked up on a bed or shoved into drawers or under tables. That doesn't even factor in what happens as your business grows and you end up selling more and more goods. Eventually, one spare bedroom becomes two spare bedrooms. Those bedrooms then turn into the basement and garage. Instead of feeling swamped with all that stuff, why not move it to a dedicated space? With Morningstar, you can reclaim the rec room and resume regular relaxation!
How to Solve Your Inventory Storage Puzzle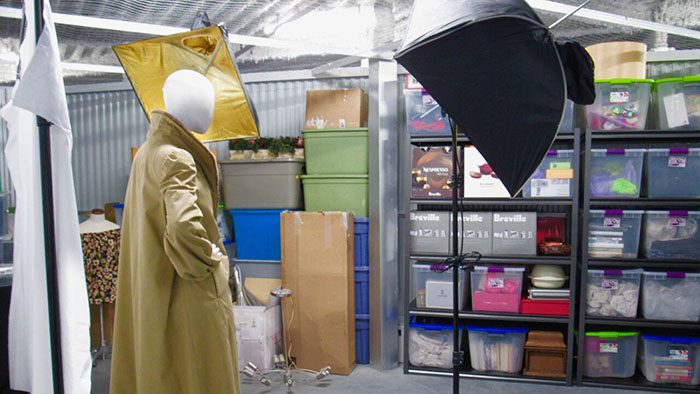 Self storage helps you avoid this pitfall by keeping your inventory secure and organized. Use the flexibility of a storage unit to arrange shelving however you'd like. Unlike your home, Morningstar units can always be upgraded easily to fit your needs. Start in a small 5 x 5 unit and grow as necessary. In some locations, you can even upgrade to a warehouse-sized space for maximizing inventory management.
If you work as an independent contractor for a sales company such as pharmaceuticals or another industry that requires sharing samples, a self storage unit in a central location is an excellent way to preserve your excess inventory and allow you to travel without filling your vehicle with a bunch of extra junk.
Ultimately, storing your stuff with us allows you to reclaim all the areas of your home that have been taken over by your sales business. Whether you work as a representative for a direct sales marketing company, are a territory representative for a major organization, have an Etsy business, or resell items from estate sales on eBay, consider Morningstar as a way to keep your home and work life separated as much as possible.
Get Deliveries—Even When You're Out of Office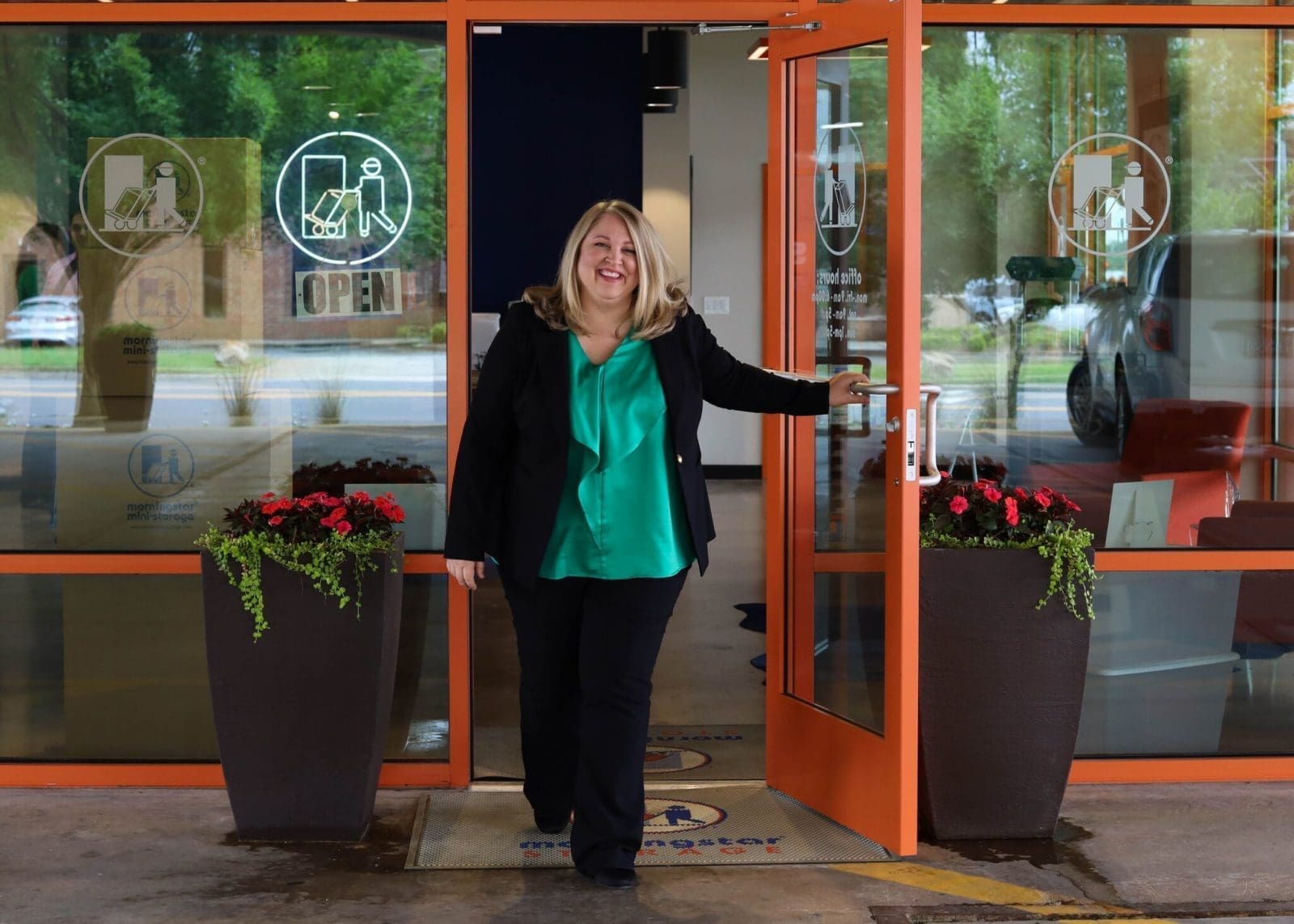 If you receive regular deliveries related to your business, you may want to ensure nothing important gets missed in shipment—or snagged from your front porch if you're not home. Even as more and more companies offer competitive next-day or even same-day shipping options, you may still find yourself at the whims of a delivery driver. But what if you could enjoy the flexibility of scheduling important meetings and errands (or a much-needed vacation!) without missing a delivery? Morningstar makes it happen!
We help businesses of all sizes ensure packages (and even larger deliveries) get to their destination by accepting packages and deliveries at many facilities. While we cannot help unload the truck, we can hold the door open for the driver. Plus, our secure facilities help keep porch pirates from pilfering your prized product. But the best part of delivery acceptance with Morningstar Storage? It's completely free!
Keep Your Equipment in Your Storage Unit—Not Your Garage
Of course, it's not just sales professionals who may need additional space. Lawn care and other service providers such as plumbers, contractors, and carpenters can benefit from having another place to store their equipment. Why take up valuable room in your garage with work equipment like lawnmowers or keep expensive power tools in your work truck when you can use off-site self storage units to handle it?
In some cases, you may even want to store your work vehicle at Morningstar, especially if your HOA or apartment complex has rules about what kinds of vehicles may be parked outside your home.
Don't Work From Home—Work Here Instead!
Think renting an office or a space to run your business has to be expensive? Think again! One of the most outside-the-box uses for our units doesn't involve boxes or storage at all. Several of our clients don't just trust Morningstar Storage to house their inventory, equipment, or tools; some of them even utilize our facilities for office space!
Working out of a storage unit may seem like a strange idea, but it really does offer the flexibility for many businesses that a traditional office may not, especially if you work in sales and require additional space for inventory. If you're looking for an office that is slightly more traditional, some of our facilities do offer dedicated office space.
Self Storage as a Solution for Your Business
Self storage isn't just a resource for homeowners or renters who are running out of space in their home for personal belongings. We're proud to partner with several community businesses and groups—including non-profit organizations—to provide the resources they need to create meaningful change and growth in our neighborhoods.
For small-business owners, managing your inventory, equipment, and even workspace shouldn't be a juggling act. Whether you're just getting your operation off the ground or are a seasoned eBay or Etsy pro, count on Morningstar Storage to help. Our self storage units come in a wide variety of sizes to meet just about any need. Find a location near you to reserve or rent your unit online today.