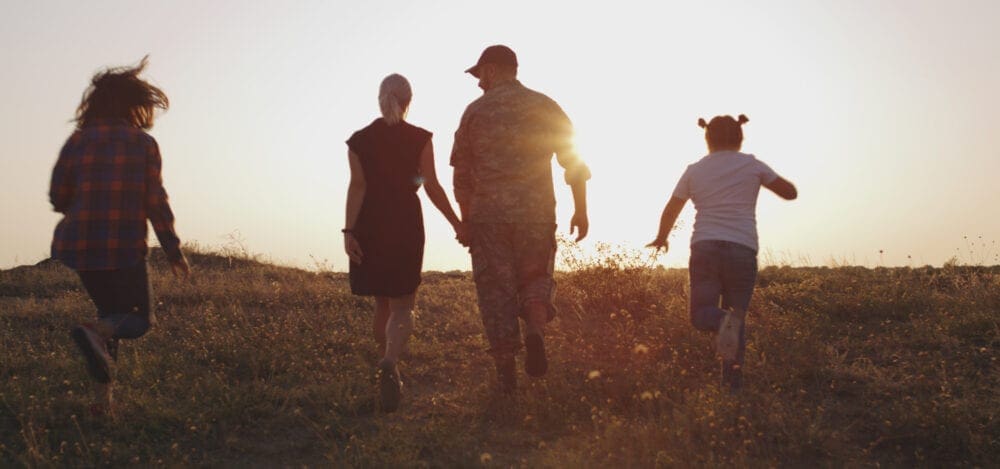 When it comes to moving, no one does it more often than military members and their families. Whether it's being deployed overseas for extended periods or assigned to different bases around the country, our service members dedicate themselves to fulfilling their duty to our nation wherever—and whenever—they're needed.
At Morningstar Storage, we appreciate and honor our U.S. military members and their families by doing what we can to help make any life transition they're going through simple: with self storage.
Self Storage During Deployments
When military members are assigned overseas, they can't take everything with them. If they're not homeowners, they're renters, but it may not make sense to leave an apartment full of stuff behind if they'll be gone for an extended period. Packing up and moving everything into a self storage unit can often be more affordable than paying apartment rent for the length of the deployment. In addition, climate controlled storage can keep everything protected from the elements—from extreme winter weather to sweltering summer heat.
Whether you're going it alone or taking your entire family with you for your deployment to a base overseas, a self storage unit can help you avoid the hassle of gifting, selling, or paying to move your things during your deployment.
Self Storage While Looking for a New Home
If you're assigned to a new base and need some time to get your bearings, renting a storage unit can be a great way to keep all your belongings in one place without crowding a bunch of boxes into an apartment. While you and your family seek out that perfect place to call home, we'll keep your stuff in one convenient spot while you do your apartment or house hunting. When you're ready, our free moving truck rental can get your boxes to their final destination.
Self Storage Benefits and Features for Military Families
When picking a storage unit to handle your needs, don't skimp on the details. You'll want to find a unit or facility that can hold all your stuff, whether that's furniture, electronics, and even your vehicles. In addition to space considerations, you'll need to choose a facility that offers convenient billing and payment options.
Find a Storage Unit for Your Needs at Morningstar Storage
If you're a military member in need of some help storing your stuff, we can help. Whether it's for a long-term relocation or a short-term deployment, our family is here to help yours. With plenty of locations to serve your needs, you're never far from a Morningstar Storage location. To get started, check out a size guide to help figure out how much space you need, then find your closest Morningstar Storage facility to reserve your unit today.