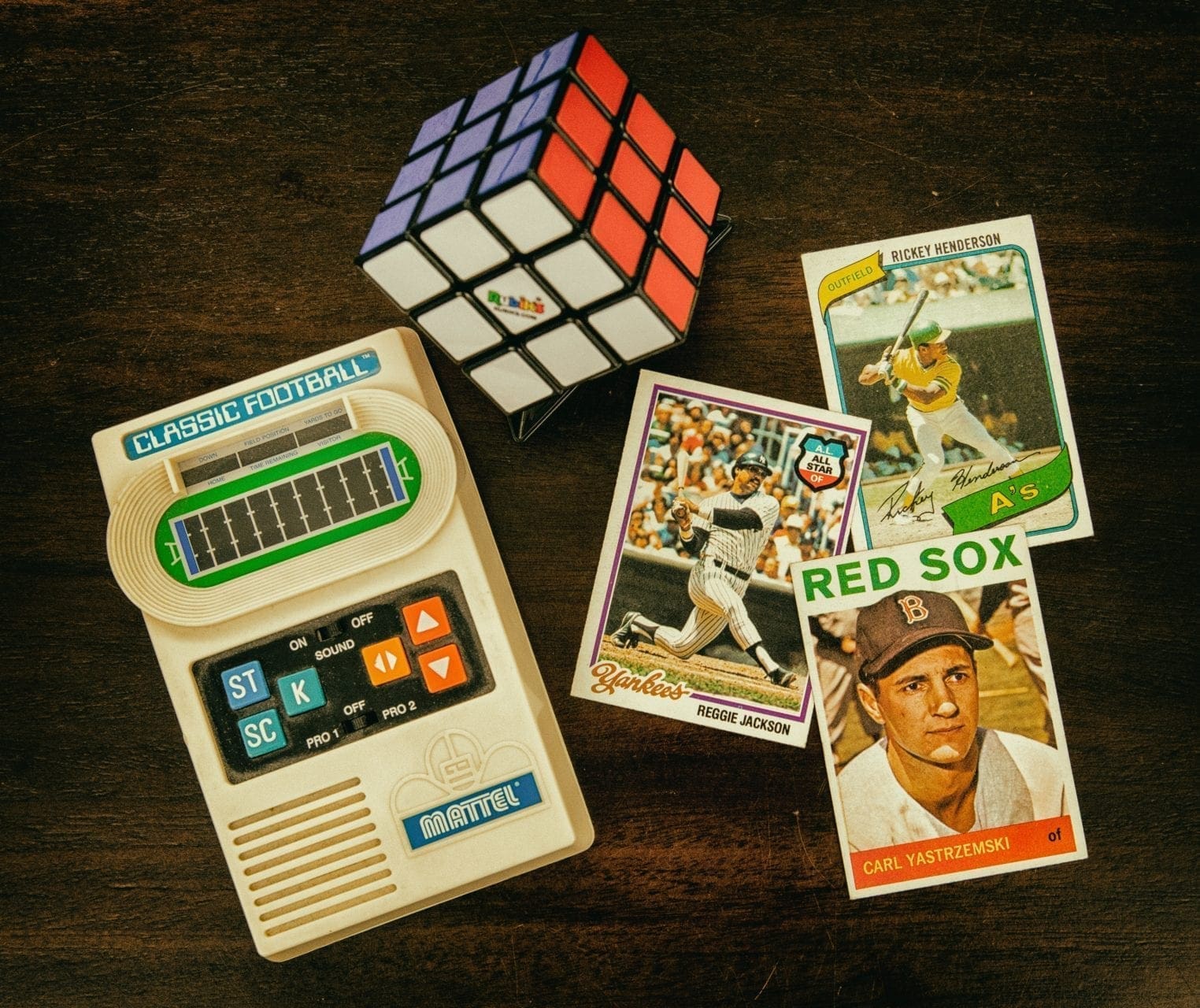 At Morningstar Storage, we're big believers in the power of storage to help keep your stuff in great condition when it's not being used. That same commitment to keeping your belongings in one convenient location extends to things you might not have considered before. If you're a hobbyist or a collector, a storage unit can be a great solution to the problem of not having enough space. Our customers store all kinds of collections with us, from model trains to vinyl records. But one type of collectible that you can find in just about every Morningstar location? Baseball cards. Let's look at how you can ensure your stored collectible trading cards stay in the best shape possible.
Determining a Card's Worth
The most important part of any collection is accurately knowing the worth of specific items, and this is especially true for baseball cards. Like any collectible item, you'll need to understand the economics of appraising cards, and that begins with knowing a little bit about baseball card production.
Before the boom of the 1980's and 1990's, trading cards were produced in much lower numbers. That automatically makes older cards rarer—and therefore often more valuable—because there simply aren't as many of them. In addition, knowing a little bit about a player's career is key. Rookie cards are inherently more valuable than others because those cards were only produced once.
So how do you know a card's worth? It needs to be appraised by a reputable organization. There's no more reputable resource for determining a card's value than PSA. PSA, which stands for Professional Sports Authenticator, grades trading cards and authenticates them. The process is pretty simple and takes anywhere from a few weeks to a couple of months, depending on the volume of your request. Grading is expensive, though, so it only makes financial sense to have cards graded that have a chance at value: again, older rookie cards are probably your best bet.
Properly Storing Cards
Even though grading may not make sense for the majority of your cards, you should still store them properly. That includes using polypropylene sleeves with individual pockets for each card. Not only is this one of the preferred methods for storing cards in binders, but it's also one of the most cost-effective! If you prefer not to slide them in, you can also store them in two-row shoe boxes or cardboard binders. Storing them in binders makes them easy to shelve. Use acid-free and archival safe storage. The worst possible outcome for many card collectors is returning to their cards and finding that the plastic they've used has damaged the collection.
For those rare cards that are worth a lot of money, a safety deposit box or fireproof safe are often the best way to go to keep them secure and undamaged. For the bulk of your collection, a self storage unit can help you save space in your closets, basement, or attic for other collectibles and belongings.
Choose Climate Controlled Storage at Morningstar Storage
If your card collection is taking up too much space in your home, a climate controlled storage unit is the perfect solution. Our units are heated and cooled to keep the items inside protected from drastic extreme temperatures and humidity and are available in a variety of sizes. To get started with a temperature-regulated unit, drop by your nearest Morningstar Storage location for a tour.