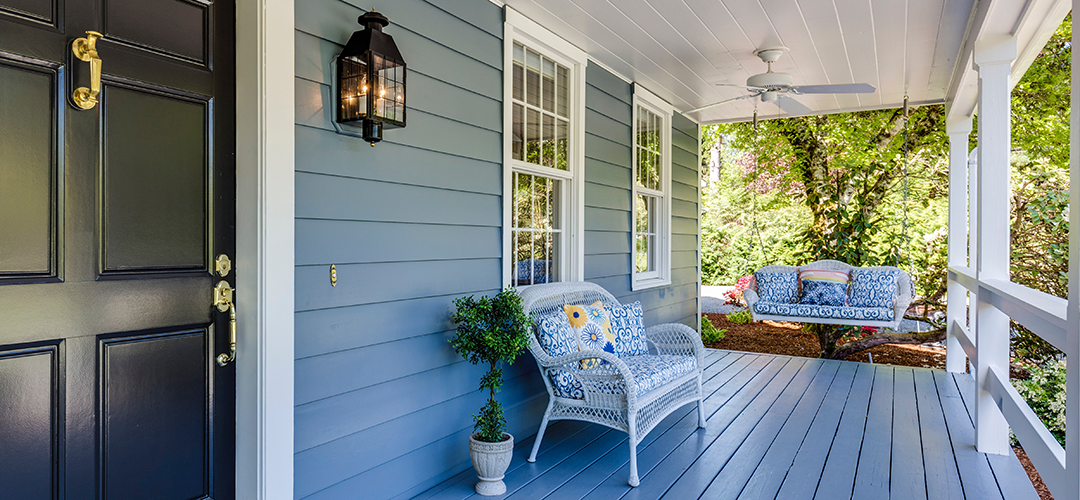 If you're planning to sell your home, the chances are pretty good that you're already in the process of packing away your clothes, photos, board games, or anything else that'll fit in a box or a bin for "staging" your home. But what do you do with furniture? It takes up a lot of space, and in some cases having too much of it can turn prospective buyers away because they have trouble imagining their own belongings in the space. Home staging, especially when done by professionals, can impact both your selling price and the amount of time your house is on the market. The results are tangible: staging works.
If you're listing your home and want to cut down on clutter, one of the best ways to stage your home is to invest in a short-term storage rental with Morningstar Storage. Our clean facilities offer a great number of premium amenities to help keep your belongings in great shape while also helping you prep for your move. Want to know how to get started? We can help.
Think About What You Use Every Day (and What You Don't)
If you're moving in a matter of days or weeks, this isn't as much of a concern. But if you aren't planning on moving during the process of selling, you need to be strategic about the furniture and other items you keep around the house. Be sure to thin out bookshelves, media cabinets, and artwork on the walls to present as neutral a picture as possible, and this goes for furniture, too. If a dresser isn't being used to store clothes you need today, there's a good chance you can remove it from a room to help open it up.
The same goes for entertainment centers, bookshelves, or filing cabinets in your home office. You're unlikely to spend a lot of leisure time watching movies during the course of your move, so why not get them out of the way as soon as possible?
Take Inventory of Each Room and Rank by Necessity
Go through each room in your home and rank things based on how often you use them and how likely you are to use them in the immediate future. Then use that list to determine what should be packed up. Once you have a good idea of how many things you'll be storing in a storage unit, use our size guide to determine how much space you'll need.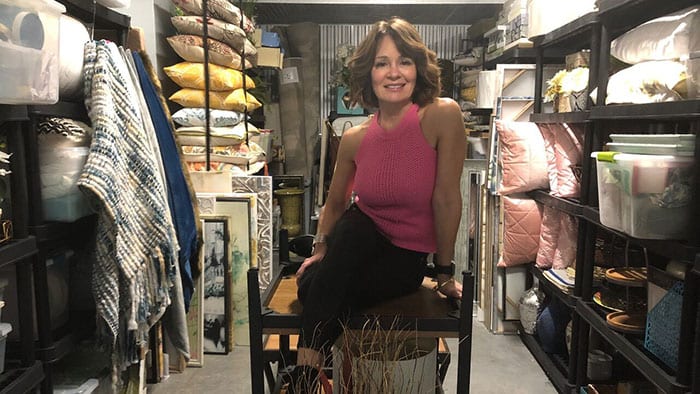 Prepare Furniture for Storage with the Right Materials
If you do decide to stage your home for sale by removing pieces of furniture, prepare them for storage by wrapping them in plastic and/or moving blankets. The former will keep furniture with drawers closed and fabric pieces like sofas from getting scuffed, and the blankets will keep wooden or metal furniture from scratching everything else. This won't just help to protect them during transit to or from the storage facility; it'll help them in case the items shift during storage, too.
Be sure to choose the right kind of unit for your things. Units with air conditioning and heating are best for anything that might be sensitive to changes in temperature; if you're moving in the middle of summer when it's especially hot, it's a good idea to use a climate-controlled storage unit to keep everything at a constant temperature and prevent warping or moisture damage.
If you need help moving your items into storage, be sure to ask about truck rental. In many locations, free use of our moving truck is available for our customers to make the moving process as easy as possible.
Use Self Storage For Simpler Home Staging
Staging your home for sale means cutting down on clutter and focusing on providing a clean, minimal appearance to help prospective buyers picture their own belongings—and lives—in the space. Whether you have an abundance of furniture that you need to find a temporary home for, or simply want to reduce the number of boxes stashed in your closets during the selling process, trust the storage experts at Morningstar Storage to help you with your move. From storage units to truck rental and moving supplies, we offer just about everything you need to make your new transition a successful one.