What do you think the strangest or most unusual items ever found in a storage unit were exactly? This is a question we asked Google, and the results we got were unsettling at best! 
An electric chair, a can of cockroaches, a few deadly snakes, taxidermied animals, and urns filled with ashes were among the top few contenders for craziest items to be discovered in a public storage facility. Check out the full list of findings, here! 
All of that being said, there are definitely things that have no place ever going into your storage unit. And while this list might sound like common sense to most, now you've seen for yourself the things that people will leave in their self-storage units for years on end!
Don't make the same mistake. Here are seven specific things you definitely should leave out of your storage unit — for your own sake and the sake of your other beloved belongings and neighboring storage units!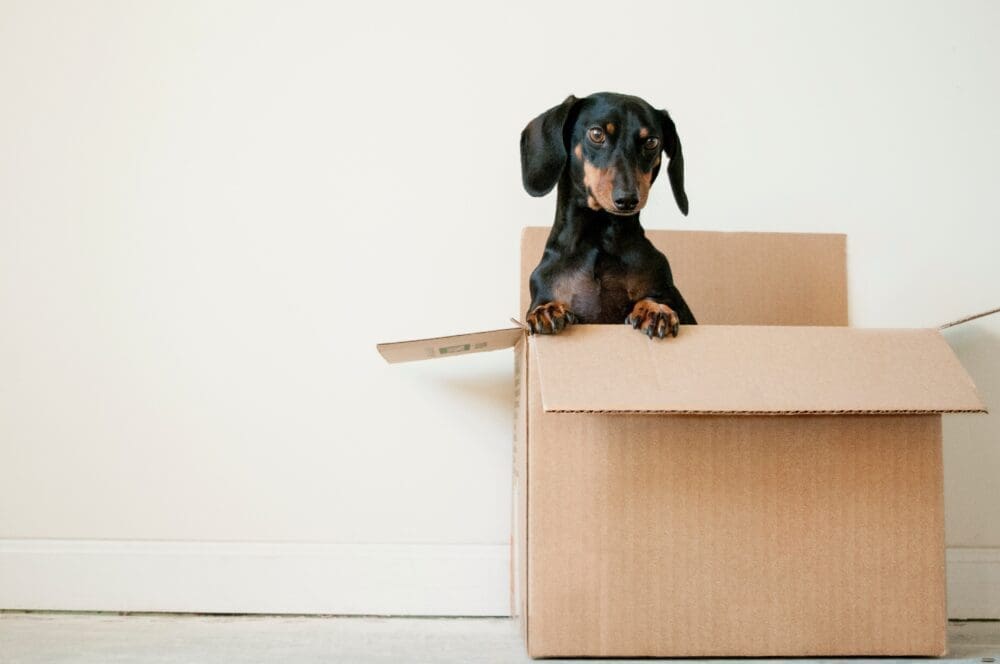 Food & Perishable Items
Unfortunately, this is one of the most frequently overlooked items when it comes to self-storage. Any type of food — including pet food, canned goods, perishable items, etc. — should never be packed up to be stored in a unit. 
Again, this may seem like common sense, but think about it for a minute: leaving food in an enclosed space for any significant period of time will likely rot and attract unwanted visitors! But beyond worrying about a possible infestation in your unit, you also don't want the tainted food to smell up the rest of your things. 
Live Animals & Pets
It should really go without saying, but a self-storage unit is no place to keep a live animal or pet. Not only is this actually illegal and can get you into a lot of trouble, but it's very unfair (and even dangerous, depending on how long they stay) to the animal! Unlike your garage or basement at home, these storage spaces were designed specifically for inanimate objects, so there's a lack of ventilation or airflow in many of these spaces. Even the best, climate-controlled unit is not fit for a pet to stay in for any amount of time. 
Live Plants
Much like live animals, live plants aren't meant to spend any amount of time in a storage unit. Not only will they likely die off fairly quickly from a lack of light and regular watering, but they can also attract unwanted pests like insects into your storage space. Plus, live plants will also introduce a high humidity level into the unit, which can cause mold and mildew to grow on your other items in the meantime. 
Obviously, fake or artificial plants are more than welcome to occupy space in a storage unit. Worst case scenario, those might come out of storage with a little dust on their plastic leaves, but not much else!
Hazardous Materials
Combustible, toxic, or otherwise dangerous materials have no place being stored in a public storage facility. This can be anything from toxic waste to lithium batteries to fireworks or other explosive things. 
After all, these units aren't meant to act as a chemistry lab, and other neighboring units are being constantly accessed by new and existing renters. You never want to unintentionally harm someone or something because your science experiment became volatile while in storage!
Strongly Scented or Wet Things
Heavily fragranced items like soaps, lotions, and candles can easily permeate the space and infuse its scent on your other items that are being stored in close proximity. 
Similarly, wet or moist items will also become a hazard to your other items in the unit, because it will increase the humidity in the air and could encourage mold and mildew growth. Both strongly scented or wet items have the potential to attract unwanted visitors, so it's best to keep those types of things far away from your storage unit!
Stolen or Crime-Related Items
Another thing that might be obvious to some — but not to others — is to not store stolen items in a public self-storage facility. This is illegal, so if it's not your rightful property, it has no business taking up space in your rented storage unit. This also goes for loaded weapons — you will need to talk with your storage unit manager about your state laws on storing guns in the unit, but they most definitely cannot be stored within the unit while fully loaded.
It's important to know that all public storage centers regularly work with local law enforcement agencies to keep their facilities safe, clean, and free from illegal activities. 
Anything of Extreme Value
Even the most heavily-secured and guarded storage facility isn't always the best place to store priceless, extremely valuable, or irreplaceable items. Family heirlooms, money, and other big-ticket items may be better off being stored in a locked safe at a bank, rather than a self-storage unit. 
Not only that, but did you know that when you initially sign for your storage unit, you are agreeing that if you fail to pay the rent on the unit for a period of time you may be automatically forfeiting your items? Depending on the terms and conditions of your agreement, you could lose access to your unit and all of the stored items within it if you fail to keep up with your payments. 
Don't risk losing something you'll never be able to replace — leave the valuables at home. 
Calling Morningstar Storage Home
Whether you're going to be traveling in between permanent homes or you need time to wade through your belongings before unpacking the lot, Morningstar Storage has the perfect solution. Our storage facilities offer many of the best amenities and features available on the market today and help to take the stress out of the moving process entirely. 
From climate-controlled storage units, easily-accessible storage spaces with same floor or elevator-friendly access, to free rental moving trucks, 24/7 unit access, and an experienced team always ready to lend a hand, Morningstar Storage is here to help you get situated in your new home.