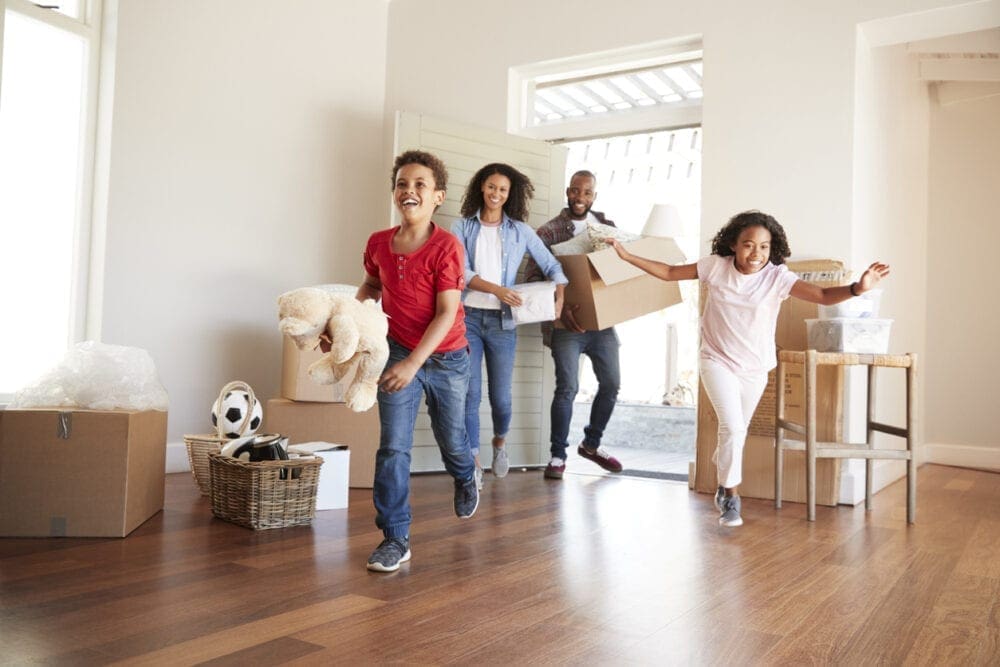 Moving can often be a complicated, sometimes frustrating event in anyone's life. When you move—whether it's just down the street or to an entirely new city—there's a whole process that involves packing, setting up utilities, finding movers. That doesn't even include the physical act of moving.
Even if there's less paperwork, the experience can be just as taxing on your kiddos. The idea of uprooting their lives and making a huge transition can overwhelm them. No matter if your child is a toddler or teen, adding them into the moving mix can create a whole host of wrinkles and complications.
Luckily, Morningstar Storage knows a thing or two about moving and storage. With years of experience under our belt, we've got the tools and tips to help make your next move a smooth one for everyone in the house, including your littlest ones.
Keep Kids Involved
There are a lot of things that happen during a move that can make kids feel either excluded or out of control. Getting your kids involved in moving preparations and packing can let them feel like they have ownership of parts of the process. Let them pack boxes (and decorate them with stickers or drawings), pick room colors, or (for older kids) narrow down home choices with features they'd really like to have. If your kids are really young, use packing supplies to your advantage. After all, empty moving boxes make for great forts or castles.
You're picking a home for your whole family, so they should be involved in the process!
Take Time to Answer Questions
Use as much time as possible to prep your kids for the move. This may look a little different depending on what your family's needs are, but it can really lay the groundwork for a successful transition. If you're moving across town or within easy driving distance, consider making a day trip to visit their new school for a tour or to meet their teacher. Offer them lots of pictures of the new home, including their room, and give them lots of opportunities to ask questions. You can even tour the new neighborhood and look for nearby playgrounds, restaurants, and other fun spots to visit when you arrive.
Pack early. Pack often.
If your move is happening quickly or taking you across the country, you can still use the time you have in your current home. Make a plan and go over everything that will happen on moving day, including when and how your stuff will be packed up. While packing, consider hiring a babysitter or scheduling a playdate with friends outside the home to allow you to pack up as much as possible without interruptions. If you find yourself running low on boxes, drop by a Morningstar Storage location to pick up some extras.
Pack Your Kids' "Moving Day" Bag
A general rule of moving with kids is that as soon as something is packed up and on the truck, someone will want to play with it. Sit down with your kids and come up with absolute "must-haves" for moving day. Maybe it's a handheld video game or a tablet. It could also be a favorite comfortable outfit. Explain that since your stuff may take some time to arrive—especially if it's traveling across the country—they'll need a few toys to keep from getting bored.
Find Ways to Make Moving Easier—Including Self Storage
When moving with kids, it's important to keep things consistent and clear, because routine helps kids thrive. If you find yourself frazzled trying to manage a move, consider finding ways to simplify the process. One out of the box option? Storage! Drop by a Morningstar Storage location to learn how our self storage solutions and our packing prowess can make moving easier on your whole family!