When visiting the largest city in the state of North Carolina, it's pretty easy to see why so many people are actively deciding to call Charlotte home. After all, it's a thriving city, full of arts and entertainment options, sporting events, job opportunities, and overall great quality of life.
With more than 911,700 people living in the Charlotte Metro area, it's begun ranking as the sixteenth largest city in the United States as of 2021. Currently, the area hosts more than 850 foreign-based companies, and thirteen Fortune 500 companies have established their corporate headquarters in the area. It's quickly becoming the third fastest-growing major city across the United States.
So, Why Do People Move to Charlotte?
What exactly about this city makes it a true home for so many? Let's find out.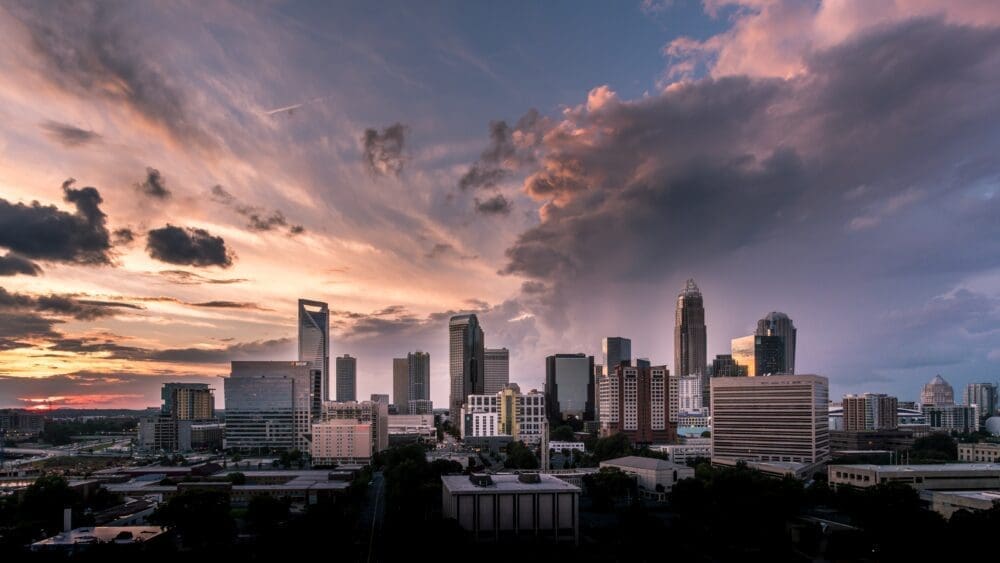 Centrally Located, Perfectly Temperate
North Carolina is one of the few states to experience all four seasons in some capacity. While winters are often mild, potentially producing a light dusting of snow (if any), summer temperatures are more extreme in nature. Geographically, North Carolina has something for everyone. Whether you prefer the coast or mountains, woods or city life, lakes or waterfalls, North Carolina is home to it all, making it a desirable location for people of all ages and stages of life.
Charlotte itself is centrally located, being just a short drive within three hours to either the mountains or the ocean. 
Job Market & Unemployment Rates
Charlotte's job market has steadily grown in strength in recent years, with more than 800,000 new positions available in 2022. These roles are spread across the hospitality, healthcare, trade and tourism industries. 
The financial and technology services also offer strong opportunities for individuals of all ages. Large banks in Charlotte started purchasing smaller banks throughout the south, starting in the 1980s, which over time has pushed Charlotte to be considered the second-largest financial center in the U.S. Bank of America established its headquarters in Charlotte, and was followed shortly after by other massive companies such as Duke Energy, Nucor, Lowe's, Truist, Honeywell, and more. 
Plus, unemployment rates have dropped to 4.2% in the Queen City!
Cost of Living & Housing Market
Charlotte is classified to be below the national average cost of living for around the United States. Out of 268 cities polled, it came in as the 90th most expensive, with a median salary of $53,146. Whether you're a recent college graduate, a new family, or a retiree looking for a reasonable area to settle down and call home, Charlotte is attainable for all. 
In recent months, the housing market has cooled slightly in the Charlotte metro area, with inventory levels slowing starting to increase and consequently dropping home values. 
Public Transportation Around Town
Although Charlotte is known to be a city where individuals primarily rely on their personal vehicles to get around town, the city is constantly looking to expand their public transit options. Thanks to the Charlotte Area Transit System (CATS), there are a variety of buses, streetcars, and city-wide train options for residents to take. And rush hour traffic itself isn't nearly as awful as other neighboring cities, like Atlanta, GA and Richmond, VA. 
Educational Opportunities
There are a wide variety of colleges and universities located in and around the Charlotte area: University of North Carolina at Charlotte, Queens University, Johnson C. Smith University, Johnson & Wales University, Carolinas College of Health Sciences, and more. 
As for school districts, some Charlotte elementary and middle schools were named among the best in the state for K-8 schools in 2021. There are a wide variety of public, private, and charter school selections for growing families, all across the greater Charlotte area. 
Outdoor Exploration
Because of its temperate climate, outdoor enthusiasts will always have something to do when they call Charlotte home base. Between exploring the many interconnected greenways and trails throughout the city, heading a few hours out to find some amazing hikes, or spending a day out on the water in Lake Wylie or Lake Norman, there's always something to do!
One of Charlotte's crowning activities is the U.S. National Whitewater Center, a 1,300-acre recreation haven which offers zip-lining, whitewater rafting or kayaking, climbing and ropes courses, mountain biking trails, and so much more. Plus, the U.S. National Whitewater Center regularly hosts the U.S. Olympic Trials for canoe, kayak, and slalom races, encouraging Charlotte residents to come show their support for the participants!  
Professional Sports for Spectating
Whether you're a fan of football, basketball, baseball, hockey, or soccer, the Queen City has a team for you! With three stadiums located right in the Uptown area (Bank of America Stadium, the Spectrum Center, and Truist Field), the Bojangles Coliseum out in Elizabeth, and the Charlotte Motor Speedway twenty minutes outside of town, there's literally a sport for everyone to enjoy.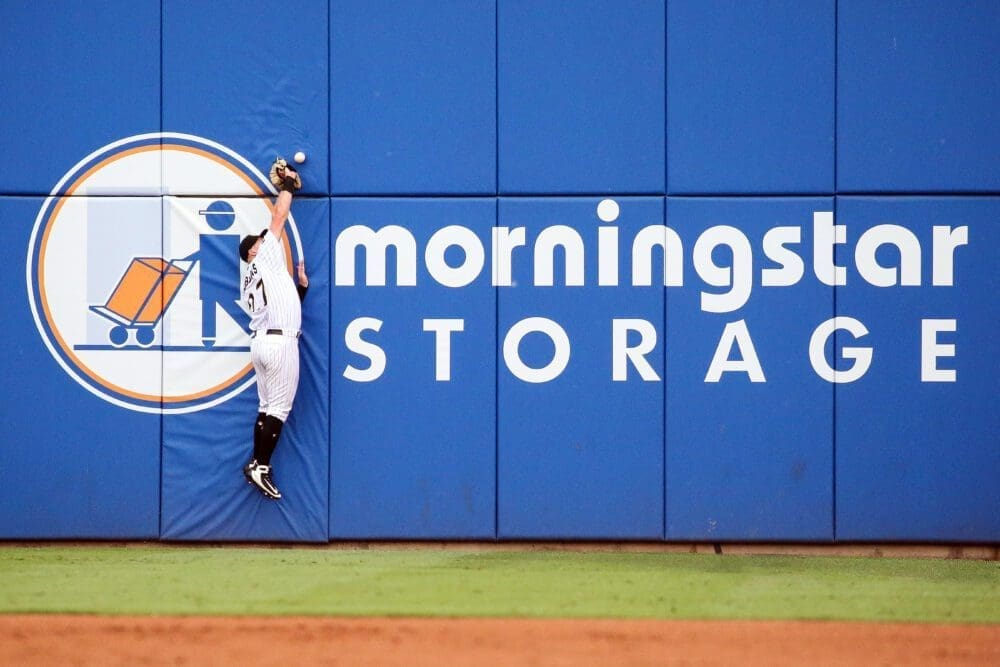 Food & Drink for Thought
There's been some debate in recent years about whether Charlotte is the next big dining destination in the South, thanks to its budding reputation as a vibrant, diverse culinary scene. As more and more people move to the area, so does the demand for the latest and greatest restaurant, bar, or coffee shop. The result? A delicious smorgasbord of opportunities for foodies with different palates and desires! 
Plus, if you're a fan of craft beer, Charlotte will be a haven, with over thirty local breweries of all shapes and sizes to choose from! 
Music to Your Ears
Like any lively city, it's important to put your finger on the pulse of the music scene — and in Charlotte, that's fairly easy to do! With more than twenty live music venues, there's a little something for everyone, nearly every night of the week. You can also find great open mic nights around the city, like those every Monday night at The Evening Muse in NoDa, or the monthly open mic nights at JamBox, a new facility featuring dedicated music practice rooms.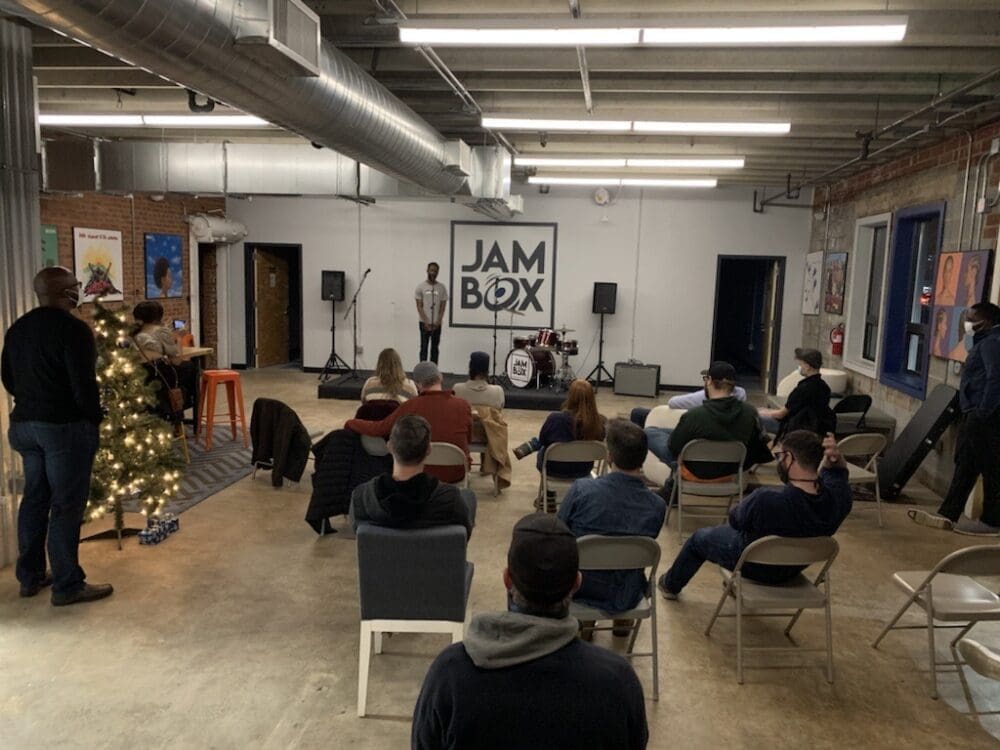 City Living, Southern Hospitality
There's something to be said for calling a quiet neighborhood home, but having access to the latest concert, live event, or an array of restaurant options on any given day. Charlotte offers its residents both the hustle and bustle of living in a real city, but offers a quiet reprieve in the smaller neighborhoods and suburbs. Find out what neighborhood you should consider moving to in Charlotte.
About Morningstar Storage
Now that you've decided to call the Queen City home, it's time to begin the dreaded moving process. Luckily, Morningstar Storage can help to make your transition that much simpler! With more than 17 locations throughout the Charlotte metro area, our team of dedicated storage experts can help to keep your things safe and secure while you look for a new place to call home. Learn more about all the ways Morningstar Storage can help you get adjusted — find your nearest Morningstar location to get started.