It's no surprise that Atlanta real estate is hotter than ever before — its booming city continues to grow more and more every year. And Georgia's charming state capital has so much to offer its residents, including green spaces, walkability, and one of the more affordable big cities to own real estate. 
Since the city has such a vibrant appeal to families and individuals alike, it only makes sense that so many are now dedicated to bringing this unique style into their homes through remodeling projects of all shapes and sizes.
Today, we're looking at some of the most popular remodeling trends across the Atlanta area — including suburbs like Alpharetta, Marietta, Lawrenceville, Roswell, and Cumming. Here's what we've discovered.
Luxury Bathrooms
It's no secret that self-care trends have been steadily rising in recent years, which has led to a shift in how much time we're spending in our bathrooms. Gone are the days of a quick shower being a sufficient solution. Now, we're expecting the full spa experience in the comfort of our homes. 
Upgrades like installing a walk-in steamer shower or free-standing tub are a luxurious option for the ultimate relaxation haven. And any changes you make to a bathroom in your home is sure to up the value of your home as a whole!
But these remodel projects don't need to break the bank. One budget-friendly option is to paint your bathroom a calm, neutral color, and upgrade the hardware on your existing vanity. Pair this with an upgraded rain shower head and you've got the total spa package.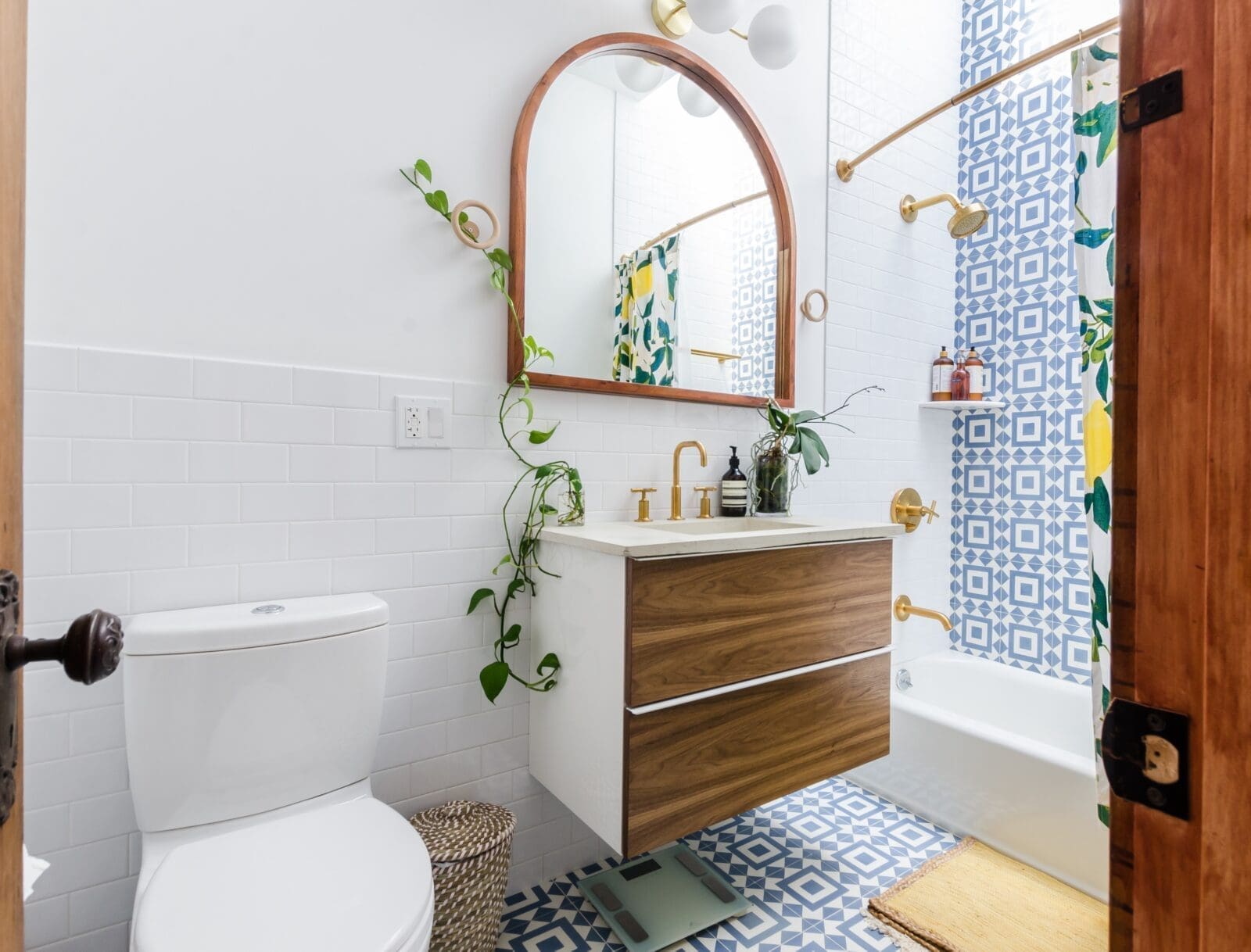 Outdoor Living Spaces
One major reason so many love to call Atlanta home? The weather. Beyond the hot, summer months, there are three other seasons that are fairly mild. That means optimizing outdoor living spaces to enjoy every season, rain or shine. Plus, extending your home to the great outdoors makes it feel as though there's even more square footage of livable space to spread out and enjoy. 
There are plenty of options for designing the outdoor oasis of your dreams. Fire pits, hot tubs, decks, gazebos, patio dining areas, and outdoor entertainment areas chock full of projectors and televisions are all the rage. Depending on the amount of space you're working with, the possibilities are pretty much endless.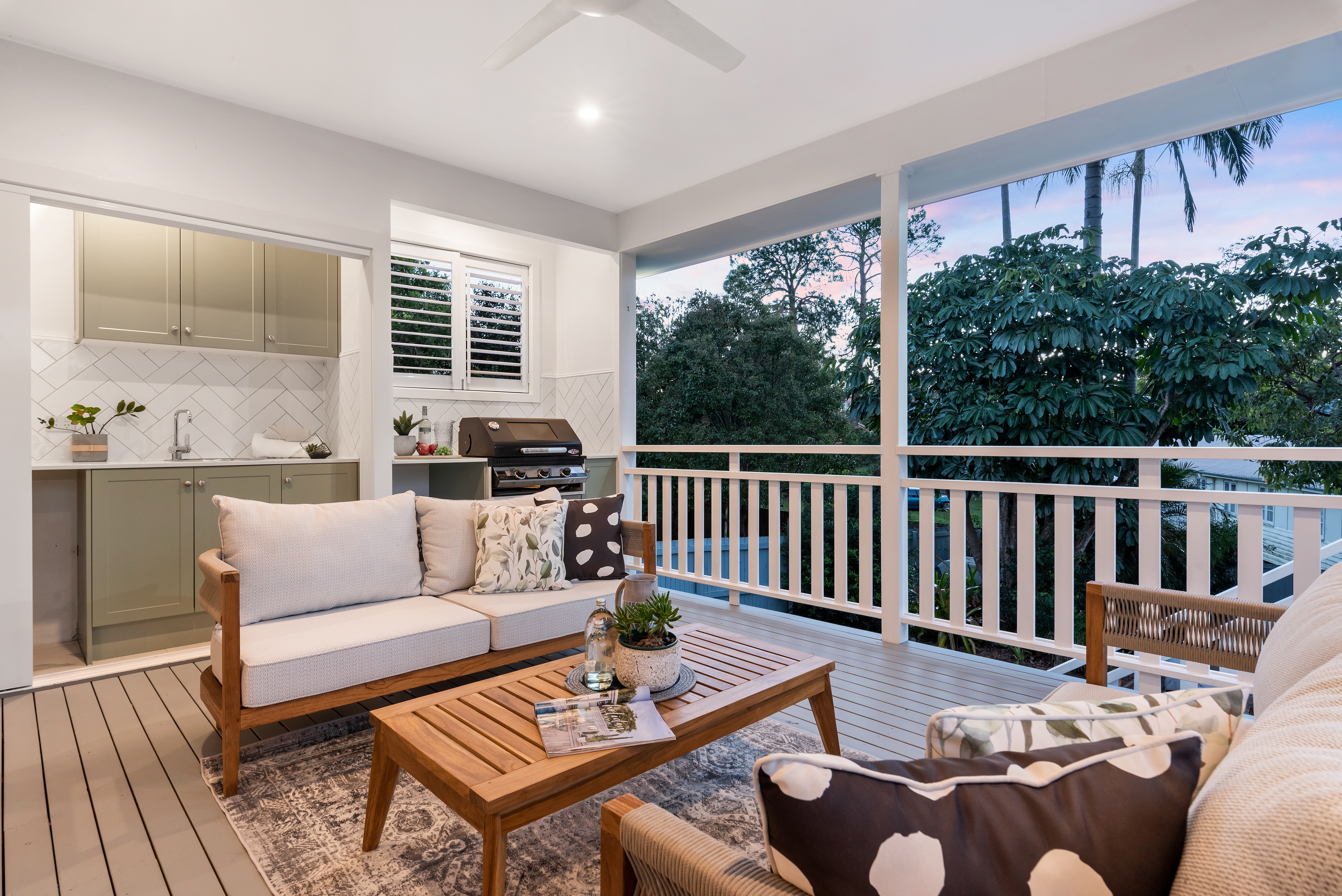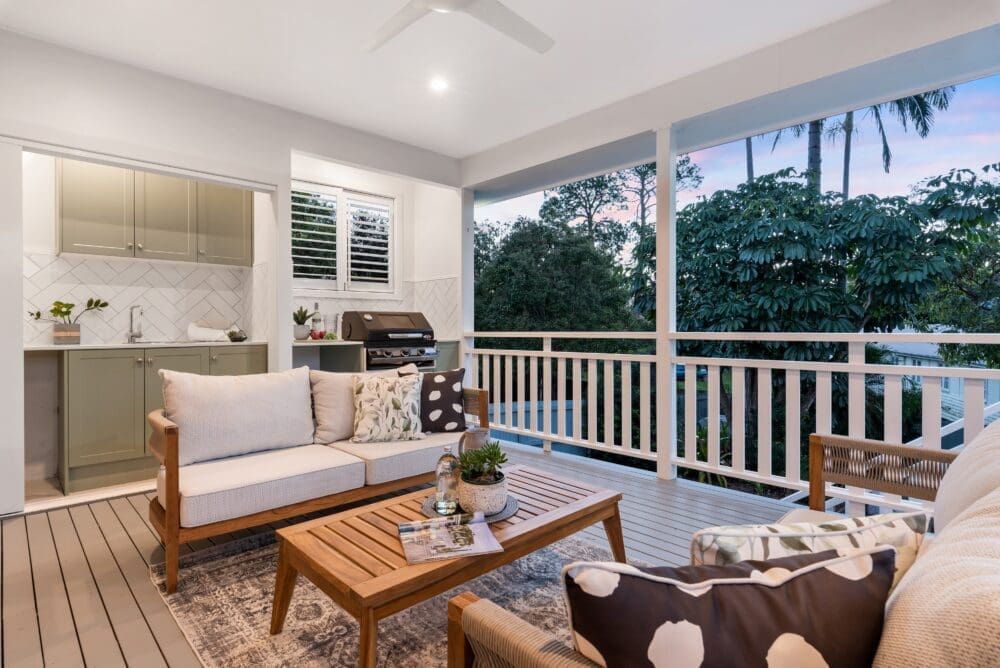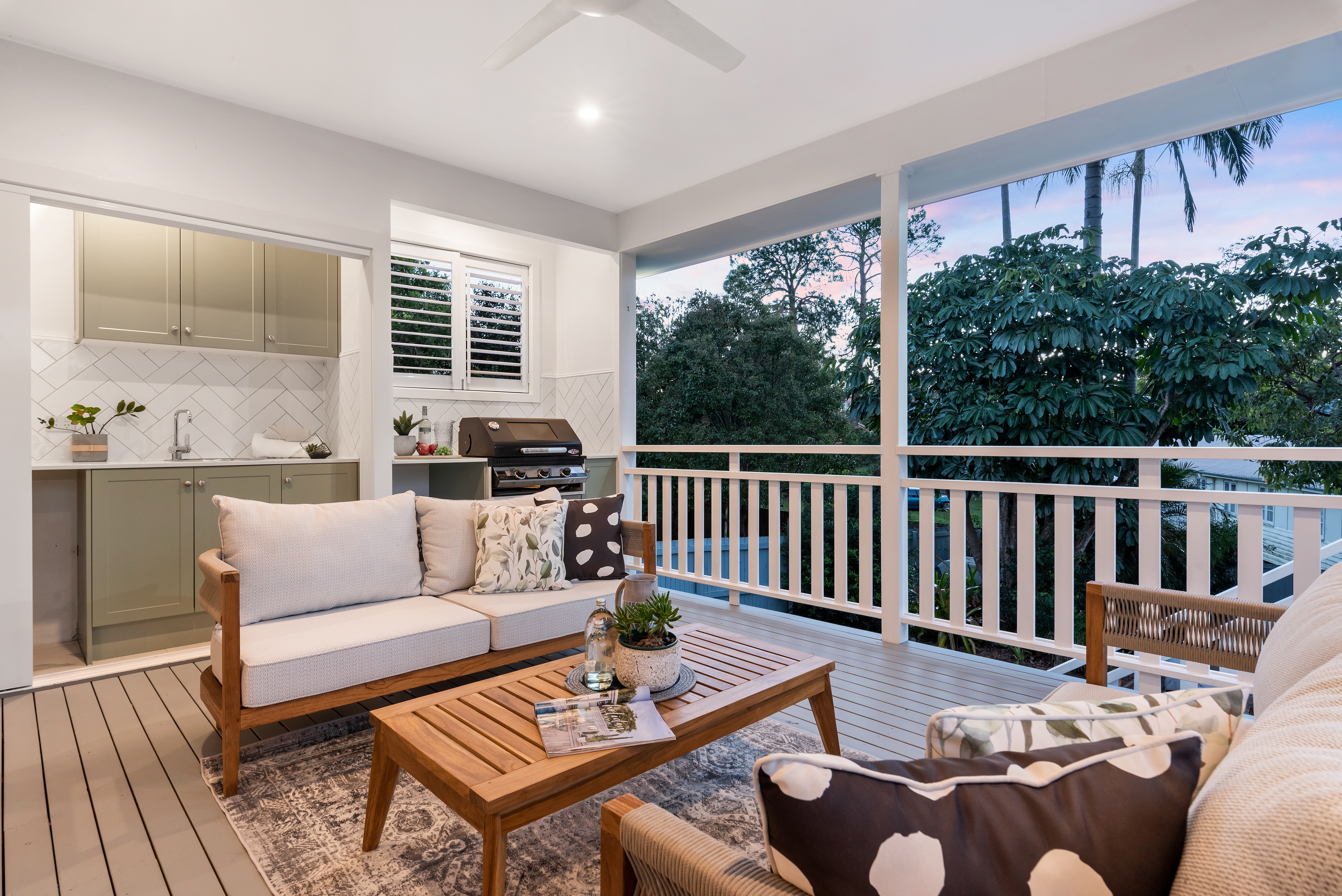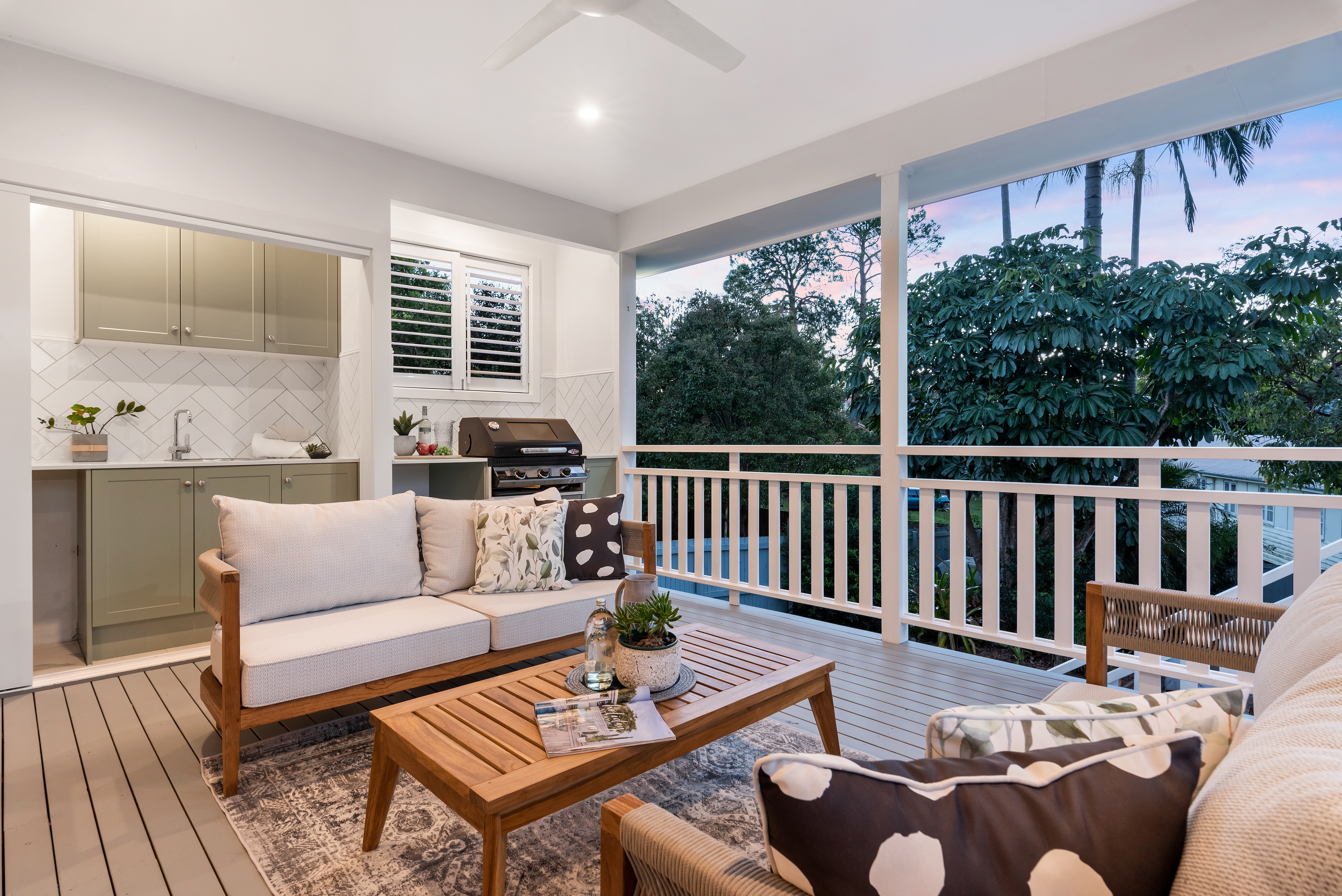 Smart Home Technology Integration
It's rare to find a home today that isn't utilizing some level of smart home technology. Whether it's a security system, a smart thermostat, some smart lighting, or voice assistant technology like the Amazon Alexa or Google Assistant, each element of smart technology plays its part in our day-to-day lives. 
For those who really want to increase the value and usefulness of their homes, smart home tech is an excellent solution. In fact, a large portion of homeowners stated they wanted a connected home with the help of different types of smart home automation technology.
Here are a few types of smart tech to consider integrating in your home:
Smart lighting

Smart shades

Smart thermostats

Smart water sensors

Voice assistant technology

Integrated speakers

Smart security systems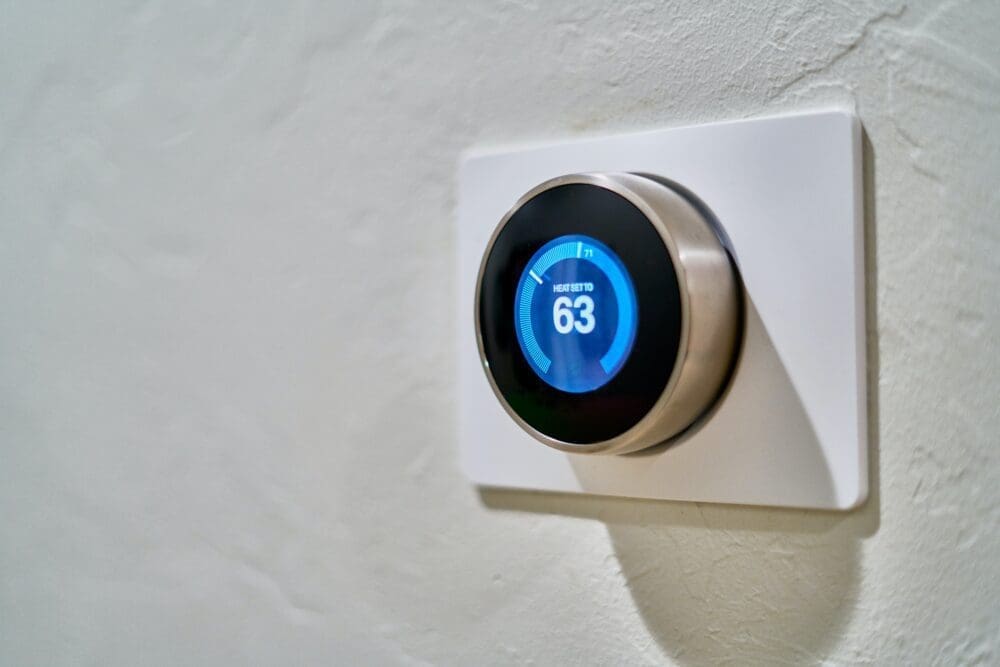 Energy Efficient Upgrades
We're all eager to  do what we can to reduce our carbon footprint (and if we can reduce our utility bills at the same time, it's a double win!), which is why so many families are investing in energy efficient updates in their homes. 
These upgrades include everything from installing solar panels, new insulation, replacing windows and doors with more efficient options, and switching older appliances with new, energy-saving models. And yes, these upgrades will require an upfront investment — but the long-term savings and value you've added to your home extends far into the future. 
Biophilic Design
Biophilic design or bringing outdoor elements indoors has been shown to reduce stress levels and improve overall wellness. It's been a popular trend for years in modern office spaces, and now this green thumb style has made its way into our homes – particularly since so many individuals work from home these days (but more on that later). 
One simple way to do this is to adopt a few house plants throughout your living space. Anything from fiddle leaf fig trees to various succulents, cacti, or vines will enhance the space and literally breathe new life into your home. These aesthetic plants have been proven to combat seasonal depression, boost creativity, and improve your home's overall air quality.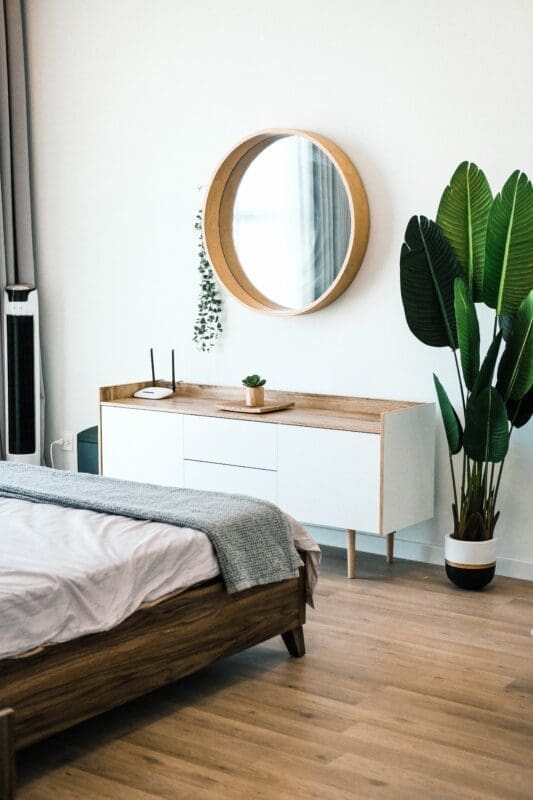 Home Offices
Did you know that at least 12.7% of full-time employees work remotely — and 28.2% work in a hybrid model, part-time in-office and part-time remotely? Thanks to COVID-19's rise in 2020, more and more individuals are finding themselves working remotely from their homes, making it essential to have a dedicated work area unlike any other time in history before. 
Trends we're starting to see in these work-centric spaces consist of statement wallpaper, bold colors or monochromatic moments, DIY built-in shelving, and light, bright, and airy rooms. Some are even getting crafty and repurposing unused dining rooms or closet spaces to build a dedicated office! Another thing we're seeing in smaller spaces is the use of vertical space above a desk to optimize the balance of a more compact area. 
If you're intending to stage and sell your home, consider converting a guest bed room or area into an office space. Research shows that this makes it much easier for a potential buyer to visualize the property as their future home — and work space!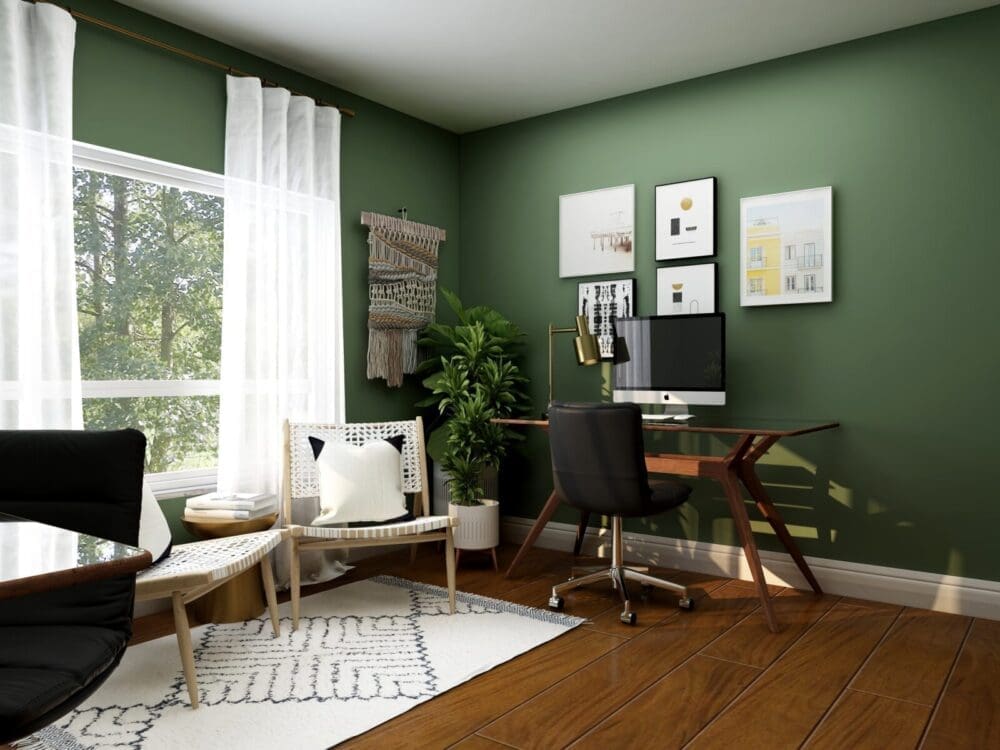 Morningstar Storage Can Help During Your Next Home Remodel Project
Regardless of how long your next remodel project is going to take, Morningstar Storage is always here to help. With multiple locations throughout the greater Atlanta metro area — including Marietta, Lawrenceville, Alpharetta, and Cumming — our team of dedicated storage experts can help to keep your things safe and secure while you create the home of your dreams. Let's talk.