Home renovation projects can be oh-so-exciting to start…but when you're in the thick of things, it's common to panic just a little about the magnitude of this undertaking. Regardless of how big or small your project is going to be, it's important to work with a blank canvas — and that's where self-storage comes in handy. 
By relocating all of your important furniture and items to a safe, secure location, you can ensure that they won't end up covered in dust or something more permanent like paint. Plus, things won't be in the way when it's time to get down to business!
At Morningstar Storage, we help our neighbors tackle their home improvement projects with short-term (or long-term) storage rentals that keep your belongings protected until it's time to move them back in.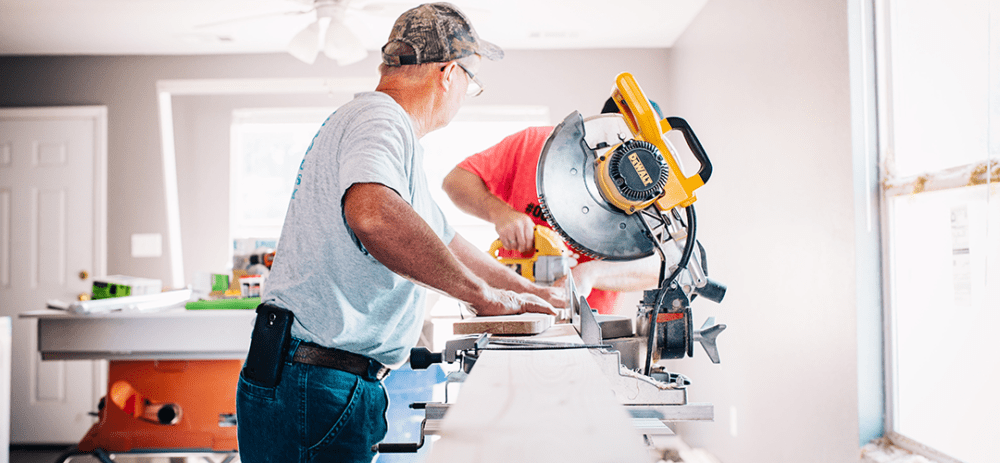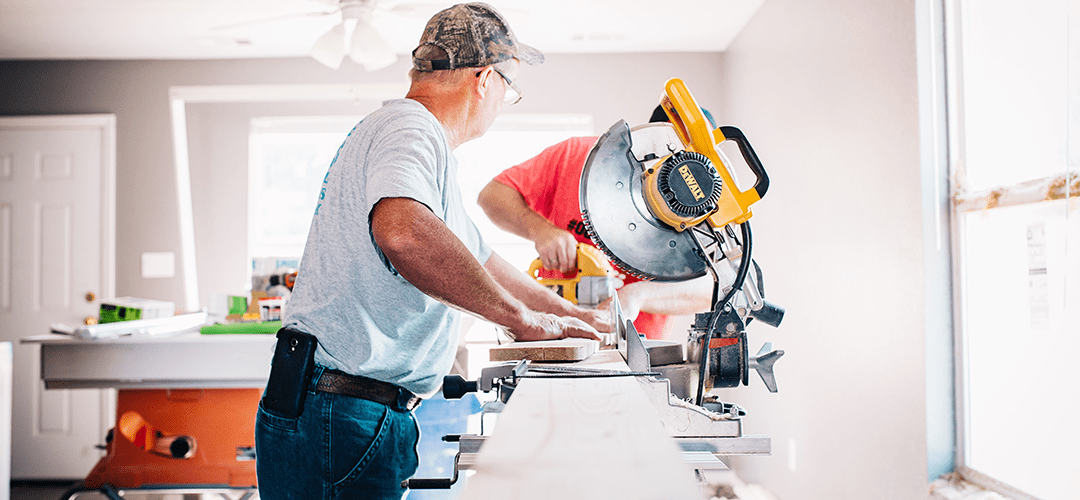 Using Self Storage for Home Reno Projects or DIY Endeavors
There are a lot of benefits to using self-storage to help move along a home remodel or even a smaller Do-It-Yourself project. Here are some pluses to consider: 
Create More Space
There never seems to be enough room in our homes as it is — and then add a huge undertaking like a kitchen or bathroom renovation into the mix, and you're sure to make your house just a little chaotic. 
Some big tools, lots of new materials, and tons of debris are going to be exchanged in a minimal space — not to mention all of your things that already occupied that space! Free up even more room to work when you offload your items into a secure storage facility with easy access for when the job is done. 
Stay Organized & Focused
Chaos and confusion are the last things you want to encounter during a big project. That's why it's crucial to keep things neat and organized at every stage of the process. From demoing the area to putting in new materials and finishing touches, you can't go wrong with leveraging external storage solutions to help keep your timeline intact! 
If you're utilizing contractors to do the bulk of the work, you may also want to consider that your home is going to be open to a range of people you may or may not know. While these individuals probably have no interest in the items you keep around your home, there's a better chance that something could easily get misplaced in an effort to move it out of the way. To prevent any potential issues, you may feel better about keeping your things elsewhere until things quiet down on the homefront. 
Plus, the last thing you'd want to do is lose track of something precious like a family heirloom or priceless pictures. Keeping those irreplaceable things in a climate-controlled environment (that's not your humid attic or musty garage) will make sure that these things are preserved for generations to come. 
Be sure to carefully box and label things clearly so you can easily find whatever it is you're looking for within your unit. You can also opt to use clear bins or totes so you can quickly see what's inside of each box without needing to open and dig through them. 
Easily Access Tools, Supplies, & Materials
Storage facilities are also useful to store things you might not need just yet — but will definitely need at some point in the process. Think those bigger tool setups, extra materials, and final fixtures. Keep them out of the way until you actually need them! Plus, you'll be able to grab them anytime you need them if you decide to store with a facility that offers 24/7 access! 
→ Morningstar Storage Tip: Did you know that many of our Morningstar Storage locations offer a complimentary moving truck that you can use to move your things free of charge? Learn more about this important amenity. 
Protect Expensive Furniture & Items
If there's one universal thing to know about a renovation project, it's that things have to get messy before they get better. Construction dust and debris will literally get everywhere, it's unavoidable. In fact, depending on the size of your project, you may want to tape off air ducts and other vents in the home to avoid finding that dust back in your home after everything has been finalized. 
Unfortunately, drop cloths and plastic wraps will only do so much to protect your furniture and belongings. Avoid unnecessary damage (like an overturned paint can on your brand-new leather couch) by taking your things out of the equation. Be sure to follow these tips to properly store your furniture and avoid any damage while away from your home. 
Finding the Right Self-Storage Facility
The thing about storage options is that there are a lot of them out there — so how do you know what's going to work for your circumstances? 
First, think about what amenities and features matter to you. Here are some questions to ask yourself:
What size unit will I need to comfortably store everything?

How long am I going to need this space? And will they be flexible with my lease if my project goes longer than anticipated? 

Where is it located in relation to my home? Is it close enough to not set back our construction timeline if we need something from the unit?

Do they allow 24/7 access or are there certain business hours only?

Is the unit climate controlled — or is that not important for what I'm hoping to store?

How secure and safe is this facility? Do they use cameras, on-site personnel, or a mix of security measures?

What measures does the facility take to keep it pest-free?

What's my budget?
A home remodel or renovation is stressful enough as it is — don't add the extra pressure of worrying about what you're going to do with all of your belongings during the construction phase. Let Morningstar Storage help you find the perfect solution. 
Let Morningstar Help Streamline Your Next Home Project
Regardless of whether your next remodel or renovation project is going to take a few weeks, months, or years, we can help you find the right storage solution here at Morningstar Storage. Let us protect your important items while you focus on getting things in tip-top shape around your home, and when you're ready to piece your space back together again, we'll be waiting. Conveniently located all across the United States, let's find a space that works for you.