Whether you've recently moved to the Baltimore area, or you've called the city home for many years, there's no time like the present to get involved with some of the local initiatives, non-profits, and charitable organizations in your community. 
If you're ready to branch out and see how you can lend a helping hand, our team at Morningstar Storage has personal experience working with and supporting these volunteer organizations and highly recommends considering getting involved in whatever ways you can.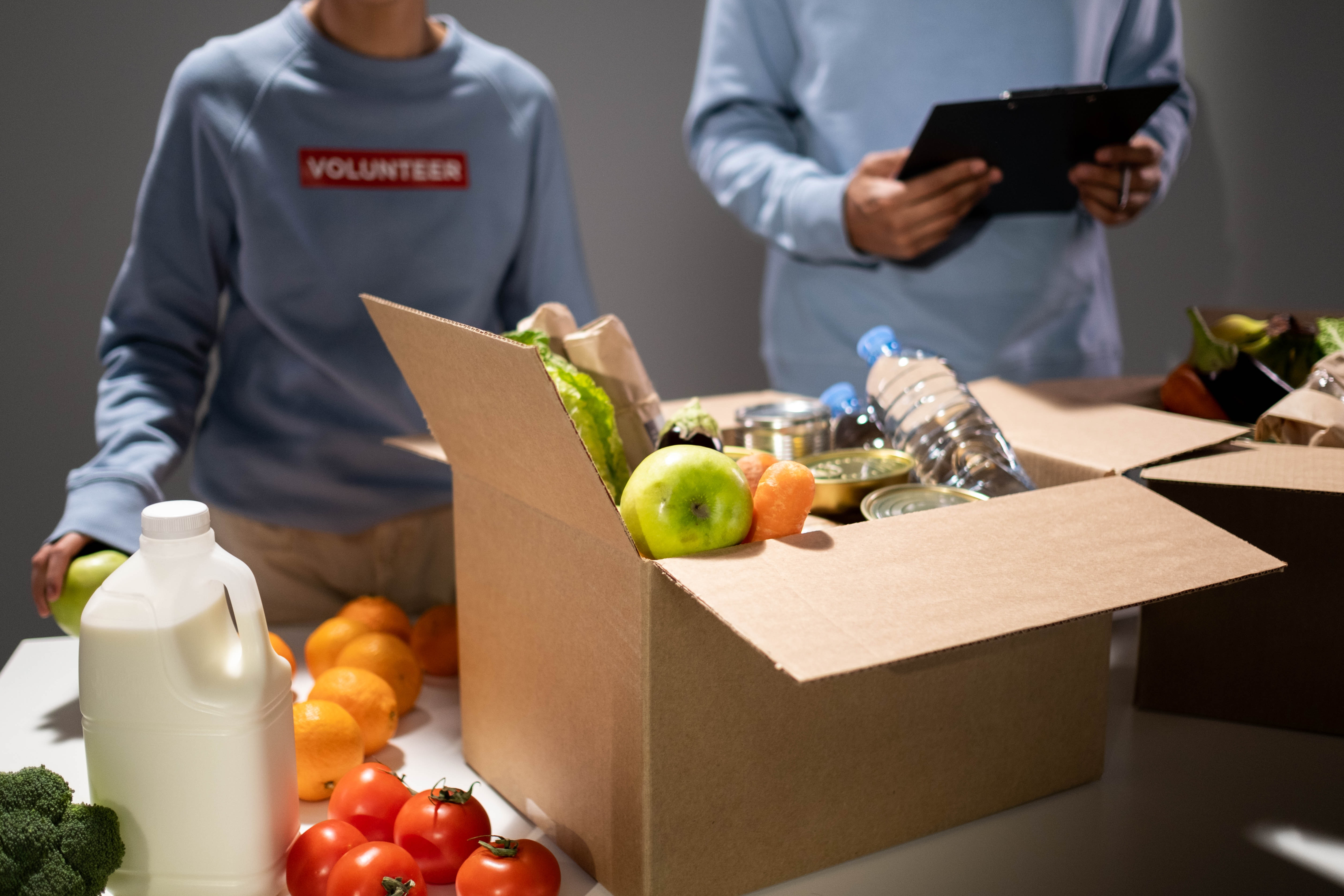 Kennedy Krieger Institute
The Kennedy Krieger Institute is an internationally recognized research and care provider who is dedicated to improving the lives of both children and young adults who experience pediatric developmental disabilities and disorders of the brain, spinal cord, and musculoskeletal system. 
The Kennedy Krieger Institute offers a variety of patient care treatment programs at various centers, as well as dedicated research and training. There are also community initiatives set up for the children and families the organization serves.
How You Can Help
There are a  variety of opportunities to work with the Kennedy Krieger Institute:
Group volunteering

Special events volunteer opportunities

The Women's Initiative Network

Foster parenting

 Fundraising

Donations

Sponsorship opportunities
Learn more about how you can get involved today when you visit their website. 
Restoration House for Women & Children, Inc.
This organization provides emergency shelter and transitional housing for both women and children experiencing homelessness throughout the Baltimore area. This program helps individuals beyond offering them physical shelter, offering counseling services, teaching, workforce development training, and mentorship. 
How You Can Help
You can help to make a difference in the Baltimore area when you volunteer with Restoration House: 
Read to children

Serve meals

Sign up to be a speaker

Donations
Get involved with this important haven for the Baltimore community by visiting their website to learn more.  
BMORE Community Food
This Baltimore Community Food Pantry's only purpose is to mitigate the effects of racism and oppression in Baltimore through serving food to those who experience food poverty. As a project of An End to Ignorance, Inc. more than three years ago, BMORE Community Food has become one of the largest food rescue orgs exclusively serving its community, distributing nearly 7-million pounds of food during that time. 
How You Can Help
The primary way you can help this organization is by donating any amount you can to help them continue their mission in future years. Learn more. 
St. Mary's Outreach Center
St. Mary's Outreach Center has been helping adults 55+ live independently with dignity and respect for many years, providing free and confidential services that can help to improve their financial, physical, and emotional needs. 
How You Can Help
Here are the best ways to get involved with St. Mary's Outreach Center: 
Volunteer

Help with the holiday gift drive

Attend an event

Purchase something off their wish list
American Legion Post 2
Since 1919, this organization has been helping veterans from all branches of the Armed Forces and their families throughout the Baltimore, Maryland area. You can join this Post as a member, booster, or sponsor, and all money fundraised goes directly back into the community. 
This helps to continue granting scholarships for local children, offering aid and assistance to veterans in need, and a variety of other important community offerings. 
See how you can help invest in those who have served our country by visiting their website to learn more.  
ShareBaby
ShareBaby, a 501(c)(3) organization founded in 2014, works diligently to meet the basic needs of Baltimore's most vulnerable young children through the distribution of essential items. Today, the organization operates a fully-equipped 9,000-sq. ft. warehouse that delivers 200,000 diapers and essentials to more than 15,000 of Baltimore's most vulnerable kids each month. They also host a full pantry of baby supplies and gear for their community partners to meet their needs, too. 
How You Can Help
There are so many ways you can step up and help this organization to tend to the needs of these precious little ones:
Volunteer as an individual

Volunteer as a group

Become a lead volunteer

Volunteer with a school group or an off-site project

Donate a financial gift

Share new and gently used items

Send high-need items via Amazon

Host a baby drive
Please consider getting involved with this organization, and meeting the needs of so many little one's in our community. 
Maryland Book Bank 
The Maryland Book Bank is dedicated to cultivating literacy in under-resourced neighborhoods across the state. In 2022, the organization was successful in distributing more than 465,000 books and continues to work diligently to get free books into the hands of children. 
How You Can Help
There are a few different ways you can step up to work with the Maryland Book Bank and achieve their mission:
Host a

book drive

Make a financial contribution

Donate gently used books

Volunteer

with the organization
What are you waiting for? Get started working with the Maryland Book Bank today!
Break a Difference
Break a Difference or B•A•D strives to strategically engage individuals and institutions through service opportunities that will make a positive impact in our community and with those we serve. This non-profit works directly with corporations to engage in large scale service projects that offer each individual the opportunity to encounter a transformative and well-organized volunteer experience. 
The B•A•D team arranges everything, coordinating volunteer projects all across the world while being headquartered right here in Baltimore. Choose from any of the following to get into the action:
Virtual engagements where supplies are shipped to your organization

On-site engagements where your team goes to the project

Skills-based engagements where you can leverage your team's talents

Community engagements for hands-on experiences

Immersive engagements for extended, multi-day project experiences
It's time to get involved. Head over to their website and find an option that works best for you and your organization!
Morningstar Storage Loves Our Community 
If you're looking for a way to get involved with the community or local non-profits, your local Morningstar Storage Property Manager is a great resource! Each location works with local non-profits through our Morningstar Cares program, and we would be happy to let you know of some great ones in your area. Contact us to get connected, today.