As a small business or office in the wake of COVID-19, there are lots of questions to ask and answer. How do you offer your returning customers and employees a positive, safe experience while balancing the need to encourage social distancing among your patrons? What part does your store's, office's, or restaurant's layout play in making social distancing possible? And how do you create an atmosphere that makes social distancing efforts less complicated to navigate?
At Morningstar Storage, we're focused on helping our neighbors and communities answer these tough questions and more. That's why we're committed to supporting you through every stage of reopening with the resources we have—especially our storage space.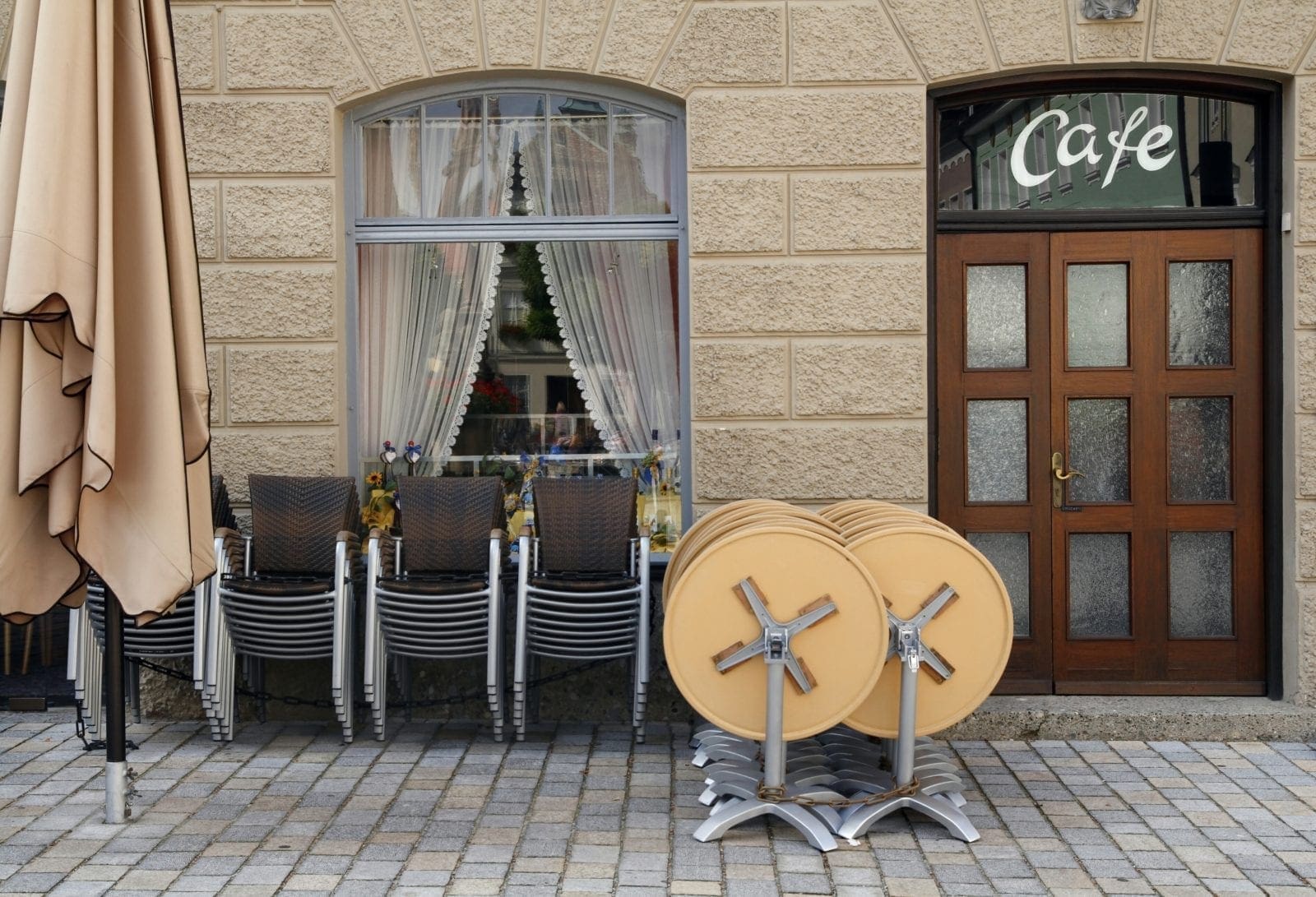 How Restaurants Can Use Self Storage to Maximize Space
Whether you're open for business virtually or in-person, you'll have needed to move your furniture and supplies around to adjust and make space for your new business model, however it looks. For restaurants, maybe you needed to move tables to make room for your take-out packaging stations and order line-up if you're not open for dine-in. If you are open for dine-in, you're likely dealing with new state and city-wide occupancy limits and distance requirements in order to keep your doors open.
With your doors open, the last thing you need or want to do is send a message that you're not. Chairs stacked on tables are one way to save floor space, but they don't inspire confidence to walk-up patrons that you're open. Instead of shoving your tables to the side of one room or stacking chairs in dining rooms, use self storage to cut down on the amount of real estate you're using. This will help not only create space between tables to make your customers more comfortable while dining in and following social distancing guidelines, it will also help curious passersby see that you are open and you have the room to accommodate them.
Social Distancing in the Office
Social distancing in the office is just as important as doing so in restaurants, especially since your employees are there for a longer period of time. But if your current desk arrangement doesn't allow for the proper distance between employees, they may not feel comfortable coming back. While shifting everyone around and leaving empty spaces between employees may work in the short-term, you may want to consider rearranging office furniture to make social distancing a long-term norm, not just a temporary exception.
Using a self storage unit can help you create more space in your office by storing filing cabinets, storing unused cubicles and other fixtures, or even creating makeshift office space for your employees. In addition, your files and equipment are protected by video monitoring and can be placed in heated and cooled storage spaces to help guard against extreme shifts in temperature. Get peace of mind that when the time comes to move back into your office full-time, everything you've stored will go back where it belongs.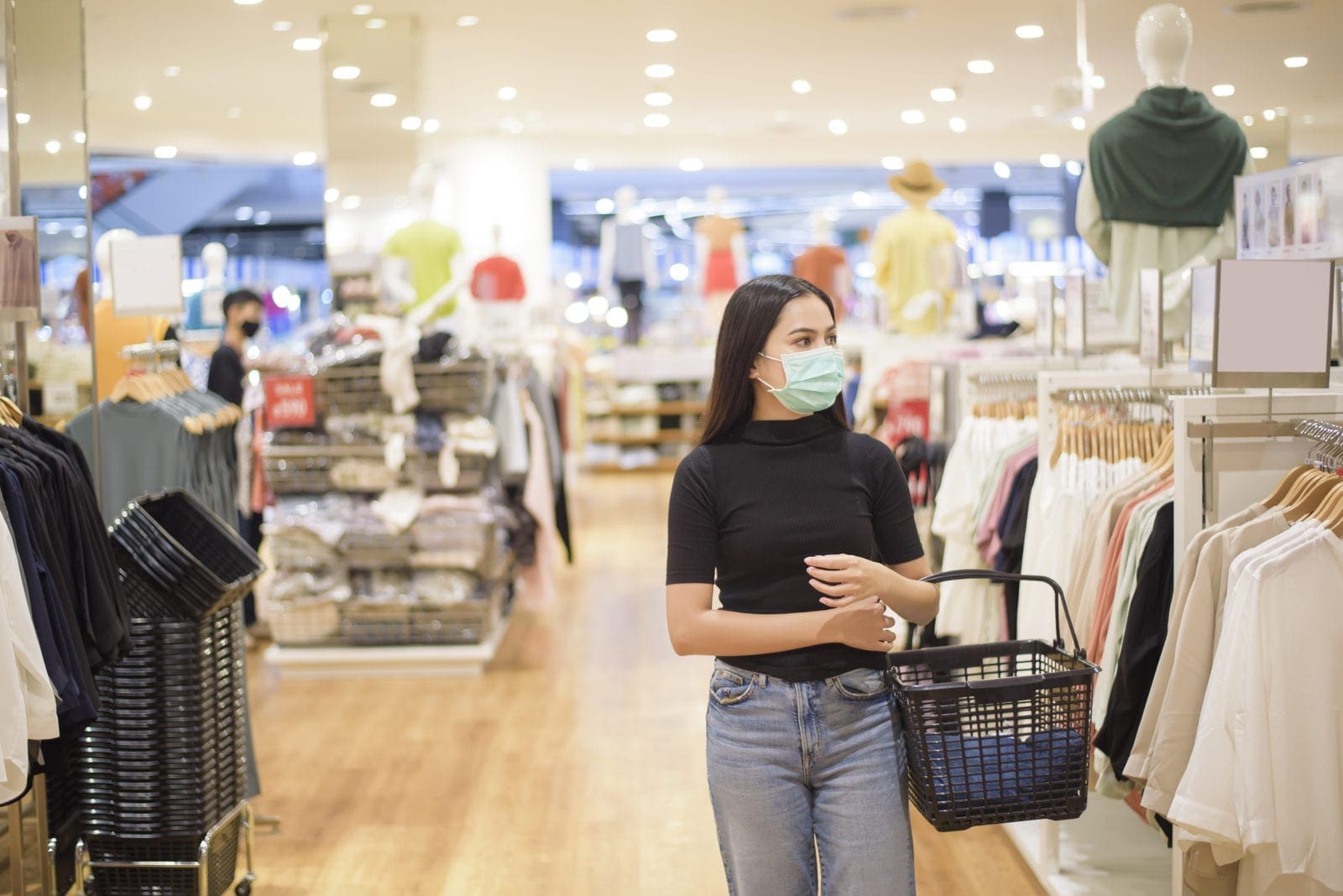 Social Distancing for Retail
Sometimes the layout of a store can make it difficult to shop, especially if space is tight. Using a self storage unit can help you cut down on the number of fixtures and extra inventory you have on your sales floor. With the additional space created by losing a rolling rack here or a "Z bar" there, you can better impact how your customers flow through the store and encourage them to shop without crowding one another. This can also give you more space for cashiers, allowing them to social distance, too.
Use Self Storage to Help You Social Distance Today
At Morningstar Storage, your safety is one of our highest priorities, which is why our stores offer contactless storage rentals and are arranged to aid in social distancing. Let us help you optimize your current office, restaurant, or store's floor space to create a safer, more welcoming and comfortable environment for your customers. To get started, use our unit size guide to start shopping for storage or find a location near you today.