Here at Morningstar Storage, we understand that both active military and their families are required to move around frequently to follow new base assignments or get deployed. Moving under any circumstance can be an exhausting task, particularly if it's happening on a somewhat regular basis. That's why Morningstar Storage is dedicated to making things that much easier for those of you who are serving and protecting our country. 
Moving and getting settled into a new city or base can take weeks — or even months. Similarly, deployment orders often mean you'll need to find a longer-term solution for your items while you are away. Self-storage offers flexible options to make the transition period a little less intensive. But what type of storage will work best for your particular situation?
Here are a few things to consider when searching for the right self-storage solution for your next deployment or move to a new base across the country.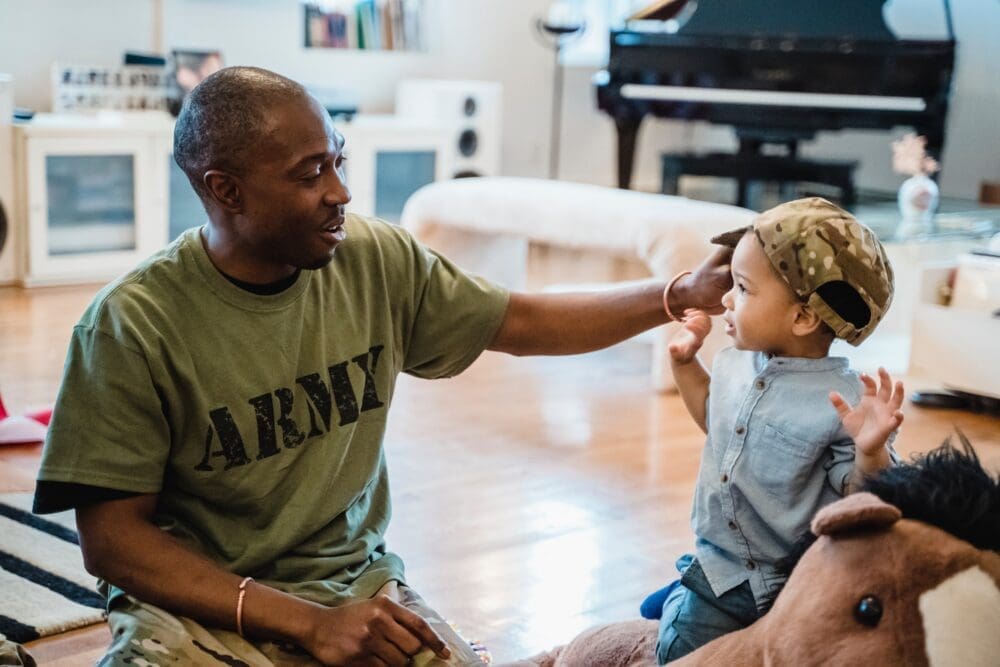 Is It the Right Size to Fit it All?
Depending on how many things you'll need to store, you're going to want to find a storage solution that has enough space for everything to fit comfortably within a unit. Plus, it's a bonus if you find a location that has different sized units available, so you can easily move your things to a larger unit if you have to add to it down the road. It's much less intensive than needing to relocate your entire unit later on when you outgrow it and the facility you've originally selected isn't equipped with larger options.
Not sure how much space you're going to need? Here's a handy guide to determining the perfectly sized unit. 
Do They Offer Climate Controlled Units?
If you're storing any important items like expensive electronics, family heirlooms, or other priceless memorabilia, you'll need to find a storage unit that is climate controlled to keep things comfortable and dry, all year long.
Climate control will regulate the temperature and humidity levels in a unit, offering an extra layer of protection for all of your belongings. This will ensure that nothing will ever get too hot, cold, or wet and grow mold or mildew over time.  
→ Morningstar Storage Tip: Not everything should be placed in self-storage. Here are seven things that should never end up in a unit — climate controlled or not!
Is it Secure, with 24-Hour Access?
An unpredictable schedule can be a challenge in a lot of areas of life — but accessing your things any time of the night or day shouldn't be one of them. While you're going to need to access your things outside of regular working hours, you will also want all of your prized possessions to be safe and secure.
Here are some security-related things to consider when deciding on the right storage solution:
 What security measures are taken in the facility?

Are there 24/7 onsite personnel or cameras to remotely monitor activity?

Do you need a code, key, or card to get in and out of the units and general areas?

Will you have 24/7 access to your unit or are there only certain hours you can enter the facility?

What other things are in place to make sure your unit and valuables are being kept safe around the clock?
Be sure to do your research, ask questions, and make sure you're comfortable with the location of the facility before investing in a unit. Here are some other considerations you may want to add to your due diligence list. 
Are There Flexible Leasing Options?
When you're in the military, things can change from month-to-month, so finding a storage solution that is able to be flexible about timing is crucial. 
First, you should establish if the company offers long-term and short-term leasing options, as well as what their contract periods look like. You will likely want to work with a team who offers flexible month-to-month options in case you need to cut your lease short or extend it a few extra months if your orders change. 
Can I Conveniently Pay?
Since you most likely won't be able to drop in to the facility each month to pay your bill in person, it's important to make sure there are easy payment options such as online or auto-pay. 
For example, Morningstar Storage allows you to pay online, by phone, in-person, or on auto-draft — all fee free! Utilizing the ACH autopay method is always recommended because it will save you from having to remember to manually go in and pay each month. 
Also, be sure to check with your new storage facility about any military discounts or move-in specials they may offer!
Does it Offer Other Helpful Amenities?
Did you know that some storage facilities will allow you to use a moving truck to get your things into your unit? A storage partner like Morningstar Storage will offer you a moving truck for up to four hours — totally free! Plus, you can reserve it any time you may need it.
→ Morningstar Storage Pro Tip: Not sure what size moving truck you're going to need during your big move? We've put together a helpful guide to help you find the right fit.  
Other perks could also include:
Packing supplies such as boxes, furniture covers, packing tape, and bubble wrap

12-month rate guarantee that doesn't lock you into a long-term lease

A variety of vehicle, RV, boat, and jet ski storage options

Convenient locations near you or your new home
Are you planning to make your move during the upcoming summer months? Here are seven smart moving tips you'll need to brave the heat!
About Morningstar Storage
Let our storage units be your belongings' home away from home, no matter where your orders take you. From climate-controlled storage units, easily-accessible storage spaces with same floor or elevator-friendly access, to free rental moving trucks, 24/7 unit access, and an experienced team always ready to lend a hand, Morningstar Storage has the entire storage process covered for you and can help your family worry about one less thing during an already stressful transition period. Find the closest location near you to get started.